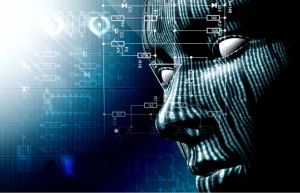 With small and medium-sized businesses now looking to implement watered-down ERP solutions, and the 'nexus of forces' bearing down, CNME investigates what's in store for the future of ERP.
"Imagine Henry Ford in 1900 explaining to his world that an assembly line will help to produce more cars. Nobody would dare to challenge this today. At the time, the change of putting the production of a car into a structured process will have meant dramatic change and push-back. Today, there are only boutique car manufacturers who can afford to produce without the assembly line."
So says Steffan Reisacher, Mobile and Process Lead, Strategic Business Development, EMEA, SAP. It might be strange to hear an enterprise IT expert speaking about how cars are produced, but he explains that the automotive production line can be used to perfectly illustrate the need for enterprise resource planning (ERP) software in large enterprises.
"The assembly line is for the car industry what enterprise resource planning, or management (ERM), is for any process in business. ERP simply helped to make information available everywhere in the organisation and, in the best case, process it automatically," he explains.
"Did the truck leave the company? Can we bill the customer? Can anybody please check if he paid? Every piece of data was accessible for the next person in a well-defined business process and automatically posted in accounting. The costs of cooperation with customers, suppliers and within a company were reduced dramatically."
ERP solutions evolved from material resource planning, which enterprises across the world had adopted in the 1960s in order to run more efficiently. According to Swaminathan Natarajan, Oracle Fusion Applications Leader, the carmaker Toyota was among the first to implement such ideas as inventory planning and costing. Later on, accounting was thrown into the mix so that payables and receivables could be managed easier, and so ERP was born.
"More and more manufacturing organisations started using ERP solutions. Service organisations also started using ERP concepts like financial management (payables, receivables, asset management) to automate and streamline their processes. ERP solutions further evolved to manage asset-intensive organisations like aviation or telecoms," he says.
According to Reisacher, though, it was SAP that pioneered the ERP market in 1972, thanks to it developing a standard software instead of attempting to build bespoke ERP solutions for each and every customer. "Selling a standard software is much less time consuming than producing it customer by customer. Hence SAP was able to rapidly gain the majority of the market," he says.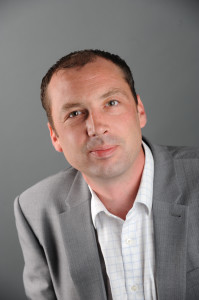 Whoever started it, though, the ERP market is much more diverse now. Oracle would certainly describe itself as the current-day leader, while smaller vendors like Infor point to the big two as outdated and proclaim themselves a viable third option. Either way, though, all ERP vendors are working to bring the technology into the future.
One of the issues to tackle, it seems, is that, up until recently, it was only large enterprises that could afford to implement ERP systems. This was a shame for both vendor and customer — it meant that the smaller business customer was missing out on an opportunity to streamline business, and the vendors were missing out on a huge chunk of the market (no one needs reminding just how valuable the Middle Eastern SMB market has become to vendors over the past five years or so).
To remedy the situation, vendors have since come out with cost-effective ERP solutions targeted at the mid-market. What's more, vendors that provide task-specific packages and add-ons to the overall ERP solutions have also jumped on board the SMB bandwagon. This means that smaller businesses really can get all the functionality that was once the preserve of larger enterprises, according to Ali Hyder, CEO, Focus Softnet.
"ERP solutions in the past were proprietary and very expensive and beyond the IT budgets of SMEs. However, this has changed. Vendors are now also developing and offering cost-effective ERP solutions to SMEs.  Most of the companies which were purely accounting packages providers, like Focus Softnet, Sage and Tally, upgraded their products and now have full-fledged ERPs for mid-tier markets," he says.
"SMBs look for solutions that are not only easy to deploy and use but also increase productivity and efficiency. The ERP solution deployed by the SMB needs to be adapted to the business rather than the business adapting to the solution. A number of vendors are now offering SMBs cost-effective ERP solutions that are flexible, scalable and easy to customise. A significant number of SMB companies are also looking at lowering total cost of ownership (TCO) by availing of the shared cost model in the adoption of business applications," he adds.
But bringing ERP into the future isn't all about tailoring solutions so that they can be sold to SMBs. According to Phil Lewis, Business Consulting Director, MEA, Infor, what made ERP solutions so popular in the first place — the fact that they were one-size-fits-all technologies — has since gone against the ERP market. He believes that ERP now has to change if it is to stay relevant to business, and therefore customer, needs.
"Monolithic, one-size-fits-all systems have worked in the past in providing good, centralised control, but now companies prize speed and agility — the ability to change is critical," he says.
Lewis' view is that, for a truly successful ERP implementation, the vendor has to have industry expertise. He also says that ERP solutions now have to be easily integrated with other applications, as well as allow a decent degree of enterprise mobility.
A lot of these "must have" traits for a futuristic ERP solution are happening right now. For example, at the Inforum customer conference earlier this year, Infor said that it had differentiated itself by targeting what it called "micro-verticals" — industries within industries that have their own specific sets of needs. That ticks the "industry expertise" box, then.
Meanwhile, Lewis also says that integration with other applications is critical — Oracle recently made headlines over high-profile tie-ins with other vendors, and SAP is already known for its impressive third-party app store. Another prerequisite for a futuristic ERP solution is mobility, according to Lewis. Infor showcased a number of iOS-friendly business apps at Inforum earlier this year, and SAP recently made headlines with its new mobile enterprise app store.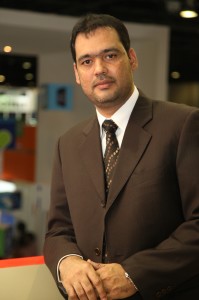 And what about ease of use? Surely that's one area in which all ERP solutions — famous for being complicated, technical and often difficult to grasp — could improve. According to Hyder, this is a must, as business users are continuously wowed by their easy-to-use consumer smartphone apps and are beginning to demand the same of their enterprise apps.
"As users feel the ease of use with mobile apps, they expect similar experiences from their ERP application. The ERP market in the Middle East region is adapting to the demands of most enterprises by adding more features, especially apps on mobiles, to allow employees to access the ERP on mobile devices. The most common features expected from the mobile version is the BI (business intelligence) dashboard, critical management alerts and booking of sales orders," he says.
It might be a tall order to bring all of that technology to the mobile and to make it look good, but according to Oracle's Natarajan, that's exactly what vendors like the one he represents are trying to do. Apparently, the ERP solutions of the future are already here, and they're here to stay.
"ERP vendors like Oracle offer solutions that rest on five important pillars: modern user interfaces, cloud, mobility, social and embedded intelligence. With modern technology like Web 2.0 [and] HTML5, the user experience is dramatically improved in ERP solutions like Oracle," he says.
"Executing a business process in ERP is as simple as booking an airline ticket or buying from an online store.  The user experience is further improved because of real-time intelligence (embedded BI), device-independent access to ERP (mobility), any time, anywhere, access to solutions (cloud and mobility) and working in a collaborative environment (social)."
Indeed, those five pillars that Natarajan mentioned are likely to become the drivers behind the next generation of ERP solutions, says Infor's Lewis. New possibilities will emerge from cloud computing, while mobility and social media will drive businesses to look for exciting ways leveraging intelligence.
"We have seen some clients use cloud versions as a 'sandbox' to explore new functionality, whilst others have opted for compete cloud based ERP systems as a cost-driven measure," he says.
"Mobile — specifically enterprise mobility — is another key force. Extending the ERP system out to the shop floor or field will yield another round of big productivity savings and improvements in operations. There is an ongoing discussion around the platform that end users may prefer, but it is certain that the ability to make decisions and transact with the ERP system is about to be set free from the desktop."
As the so-called 'nexus of forces' continue to affect the way in which IT departments operate, no doubt the ERP world will have to change, too. And by the looks of things, that change is already taking place.