Dubai Electricity and Water Authority (DEWA) has launched the second phase of Rammas, its virtual employee that answers customers' queries using artificial intelligence (AI).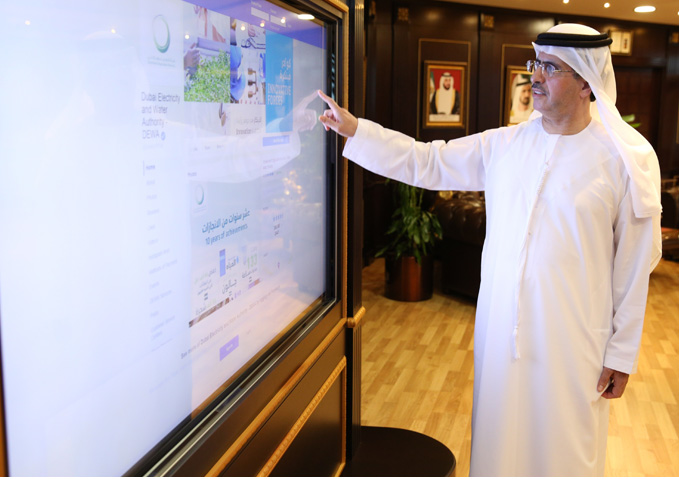 Rammas is available 24/7 in Arabic and English on DEWA's website, DEWA's smart app (iOS and Android), DEWA's Facebook page, Amazon's Alexa service, Google Assistant, and in robots.
The AI-assistant is characterised by its ability to learn and understand the needs of customers, according to their enquiries. Its analysis is based on available data and it accurately answers most queries to assist customers in concluding their transactions easily. Rammas has replied to about 1,634,000 enquiries since its launch through different channels.
The second phase has several advanced enhancements and new features to enhance service quality, expand Rammas' scope to include additional stakeholders, and add more information to its database. It has now been integrated with DEWA's SAP system to facilitate transactions. These include bill payments, enquiries, tracking of electricity and water activation services, new connections requests by contractors and consultants, applications status, and job enquiries.
"We also seek to implement the UAE Artificial Intelligence Strategy to create a productive, creative, and innovative environment, through the investment and application of AI techniques and tools. We also seek to reshape the future of digital utilities around the world by supporting innovation as a key pillar for continuous development and improvement," said Saeed Mohammed Al Tayer, MD & CEO, DEWA.
"This is to enhance DEWA's competitiveness, stay on track with the Fourth Industrial Revolution, and make use of disruptive technologies such as AI, drones, 3D printing, blockchain technology, and internet of things (IoT) among others," Al Tayer added.
Launched in Q1 2017, Rammas is first government utility to launch instant chatbot services to communicate with customers using AI.
The advanced improvements in the second phase of Rammas are part of DEWA's efforts to further develop the service to include additional stakeholders; including customers, contractors, consultants, suppliers, government agencies, job seekers, scholarship students, and interns. Rammas also offers new features along with its new corporate identity, including a happiness index, a customer experience survey, a glossary of terms, and an advanced interactive list.