Dubai, December 28, 2020: DHL Global Forwarding has released a whitepaper examining the key trends impacting the oil and gas (O&G) industry in the Middle East and Africa. According to the leading air, ocean and road freight specialist, digitalisation will continue to play a significant role in transforming the industry, potentially unlocking $1.6 trillion to $2.6 trillion by 2025. This is achieved as companies leverage digitalisation to improve margins, safety standards, as well as reduce emissions and water consumption.
The whitepaper predicts that owing to pandemic-induced slowdowns in travel, global oil demand will not reach pre-COVID-19 levels before the end of 2021. O&G companies in the Middle East and Africa region need to take decisions to reposition themselves, including redefining partnerships across the supply value chain, building resilience and going digital.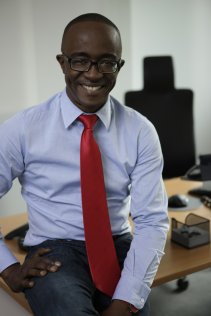 Amadou Diallo, CEO, DHL Global Forwarding Middle East and Africa, who is also Executive Sponsor for the oil and energy sector at Deutsche Post DHL Group commented, "The energy sector is grappling with multiple challenges due to the pandemic but it is not all doom and gloom however. Whilst it is more critical than ever to ensure the smooth completion of projects, it is equally pertinent that energy companies leverage technology to offer smarter, simplified and greener solutions. To that end, DHL has implemented best-in-class logistics solutions for leading energy companies, such as TOTAL, to collectively tackle technological, digital and climate challenges".
The DHL whitepaper notes that increased investment in downstream projects will generate more value per barrel of oil through production of value-added specialty chemicals and plastics. Over half of the global oil demand growth by 2025 is expected to come from the petrochemical industry, and this is evident in the region where national oil companies are already partnering with key players across key demand markets; for instance Saudi Aramco's non-binding deal for 20% stake in Reliance's crude oil-to-chemical operations.
Increased emphasis on sustainability
The whitepaper also highlights an accelerated transition towards a green economy. In 2019, 72% of all new electricity generation globally came from renewable energy sources, and the industry expects that nearly half (45%) of the global energy demand growth until 2030 would be sourced from renewable energy. Keeping with the global shift to low-carbon energy, O&G companies are transforming from volume to value business models. Policy makers globally are also shifting gears toward decarbonising the economy.
The energy sector's drive toward sustainability and digitalisation is aligned with DHL's goal to reduce all logistics-related emissions to zero by 2050. Earlier this year, DHL launched a one-stop platform – myDHLi, to ensure customers have full visibility, control and access to all relevant information regarding their logistics operations and have the ability to calculate their emissions via the carbon calculator. DHL further announced that it would be neutralising the carbon emissions of all less-than-container load ocean freight shipments from 1 January, 2021.
Diallo concluded, "To stay relevant in a dynamic market, energy companies have to adapt and embrace new business models, which will allow them not only to participate but also to lead the global transition towards green energy. At DHL, we continue to work closely with our customers to optimise their complex supply chains and manage logistics costs better, so energy companies can focus on their core activities".