Visa and Startupbootcamp have hosted "FastTrack", a mentoring session for startups participating in the Dubai Smart City Accelerator, which is hosted in Dubai Technology Entrepreneur Centre (dtec).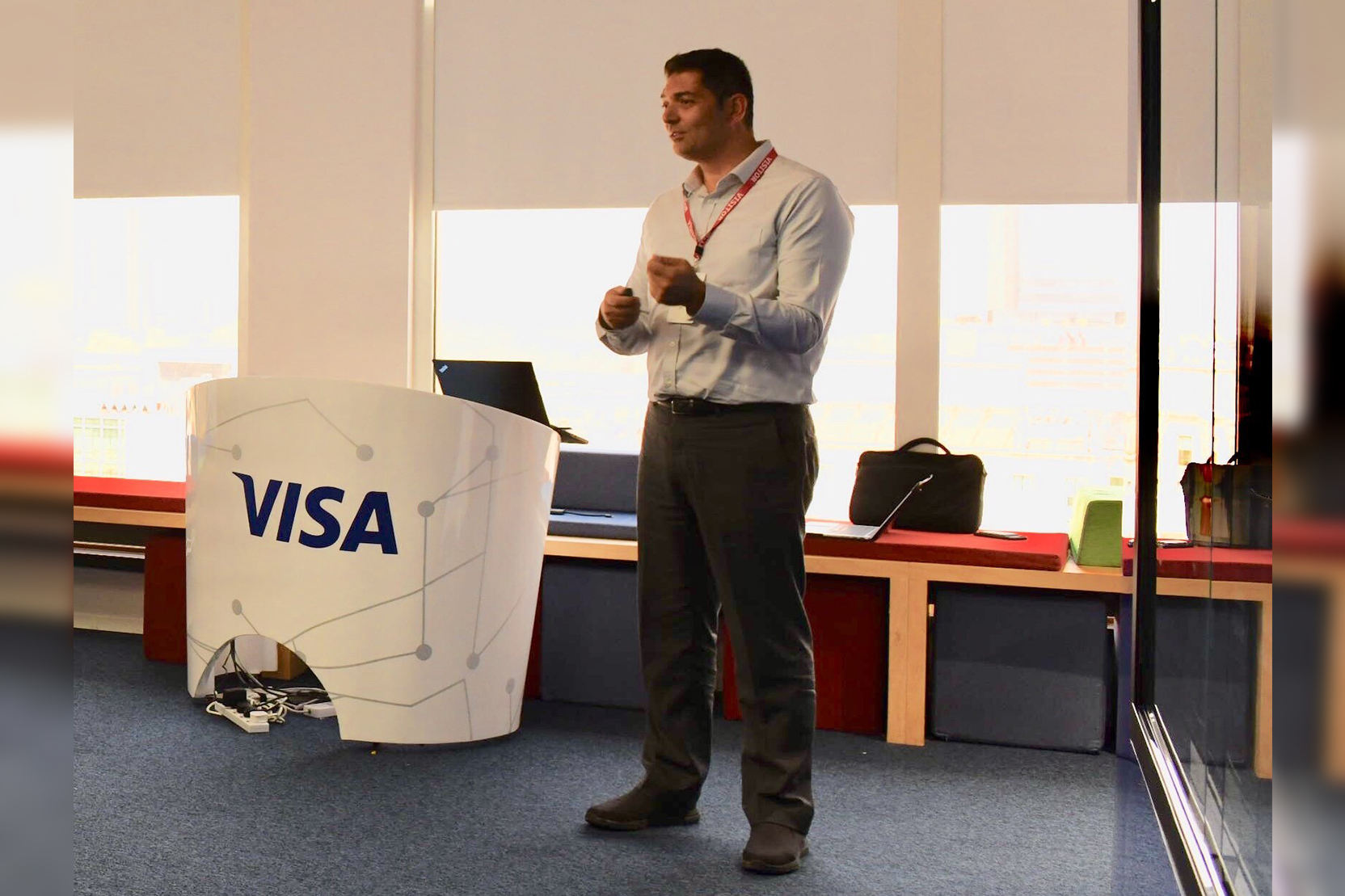 The FastTrack mentoring session, which was held recently at Visa's Innovation Center in Dubai, is part of the Dubai Smart City Accelerator programme that was launched by DSOA and operated by Startupbootcamp, which also runs similar FastTrack sessions in Europe, Middle East, North Africa and India.
Otto Williams, Head Strategic Partnerships, Fintech and Ventures, Visa, said, "Visa is proud to support Dubai Smart City Accelerator as we work collectively on the mission to provide start-ups with the right support, and mentorship to thrive and shape the course of smart cities in the future.
"The startups who presented during the FastTrack session are focusing on how to develop smart solutions using emerging technologies such as Internet of Things, Blockchain and Artificial Intelligence for the benefit of getting governments, citizens, visitors, and businesses up to speed in an intelligent, connected ecosystem.  Hosting this mentoring session at Visa's Innovation Center in Dubai provided a creative environment to help stimulate the advancement of smart commerce and digital payment infrastructure, which is an integral component of smart cities and startup communities."
At FastTrack sessions, applicants for this year's programme are invited to pitch to a panel of senior industry mentors. Following the presentations by the startups, the panel provides them with feedback and mentoring. Shortlisted teams will be invited to attend an event in Dubai in mid-August where ten finalists will be selected to join the three-month accelerator programme that kicks-off in September.
The FastTrack sessions provide ample networking opportunities for startups specialising in Internet of Things (IoT) and connectivity, urban automation and smart transportation, open city data, sustainable cities and living, smart government, smart retail, artificial intelligence and blockchain.
For his part, William Chappell, Chief Financial Officer of DSOA, said, "Dtec is pleased to partner with leading brands such as Visa in its continued quest to enhance its services for startups that seek to make our city smarter. We are confident our collaboration will play a key role in shaping the UAE's economic landscape through identifying solutions for smart buildings, smart transportation and logistics, smart living, as well as smart urban planning and facilities management."
Operated by Startupbootcamp, the global network of industry-focused startup accelerators, the Dubai Smart City Accelerator was launched by the Dubai Silicon Oasis Authority in collaboration with six strategic partners: Emirates Integrated Telecommunications Company PJSC (du), Smart Dubai Office (SDO), Dubai Chamber of Commerce and Industry (Dubai Chamber), Rochester Institute of Technology New York, Orange Business Services, and Visa, injecting a total investment of AED18.4 million into setting up the programme.
The accelerator programme targets startups that develop innovative smart technology solutions to help make cities smarter, resolve significant challenges related to congestion, waste, and energy, and ultimately improve the lives of citizens.
For more stories on success and business transformation through technology subscribe to our newsletter. You can also follow us on Twitter and LinkedIn, like us on Facebook to get daily updates on the latest tech news.