The UAE government has launched five national initiatives to develop the transport sector, as part of its efforts to develop smart and innovative transportation system, WAM reported.
The initiatives focus on leveraging advanced technologies to boost the safety and prepare the infrastructure for autonomous vehicles and high-speed means of transportation, while seeking sustainable and environment-friendly alternatives.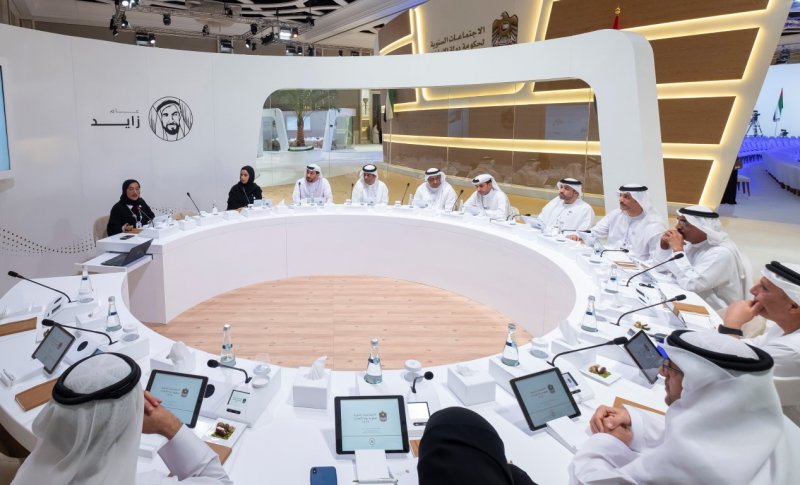 As part of the second UAE Government Annual Meetings held in Abu Dhabi, the Transport Working Group introduced five joint national initiatives.
The Group discussed the National Policy for Reducing Transport Sector's Emissions aims to identify the standards and specifications of electric vehicles, hybrid vehicles and hybrid electric vehicles, which will ensure the sustainability of the transport sector in the UAE.
Dr. Abdullah bin Mohammed Belhaif Al Nuaimi, Minister of Infrastructure Development, stressed that the UAE adopts a holistic approach to the transportation sector based on alignment between various stakeholders in order to tackle the overlapping of responsibilities and move towards integration, which will ultimately promote inclusive development and boost the UAE's economy and trade worldwide.
He also added that the UAE adopts a future-oriented strategy that aims to achieve integration between national ports, boost its competitiveness and achieve the wise leadership's vision of becoming among the best countries in the world by 2021.
The National Strategy for Smart Transportation was also launched with the aim to establish a global smart transportation system that guarantees integration and compatibility across federal and local levels, enhances tr affic safety, reduces the environmental impact and increases economic productivity.
The meeting further witnessed the launch of "Our Connected Cities" initiative and a series of national programmes that target enhancing the UAE competitiveness on the road connectivity index, in order to achieve the international requirements for speed uniformity. The said programmes will be designed as short, medium, and long-term solutions.
The National Strategy for Regulating Maritime Sector initiative was launched to guarantee integration amongst all federal and local entities in order to enhance investment opportunities in this sector.
In addition, the National Maritime Navigation System was launched, based on the integration between geographical information systems (GIS) and the different maritime data provided by all the local, federal and international partners. It aims to classify marine areas, routes and ports to complement security, environmental and customs information.
The meeting highlighted areas of development in the transport sector, which could enhance the UAE's leading position on the national index for road quality. It tackled the most prominent global trends, in terms of the impact of technology and digital innovation on the development of the transport sector, and their positive impacts on the quality and efficiency of roads, also shedding light on ways to leverage the available opportunities.