The UAE Ministry of Finance has launched the Mohammed Bin Rashid Innovation Fund Accelerator.
The launch took place at a special event held at Dubai Opera, in the presence of Sheikh Hamdan bin Rashid Al Maktoum, Deputy Ruler of Dubai and Minister of Finance and Obaid Humaid Al Tayer, Minister of State for Financial Affairs, leaders of the UAE government, representatives of the country's largest private sector companies, and a select group of innovators and entrepreneurs.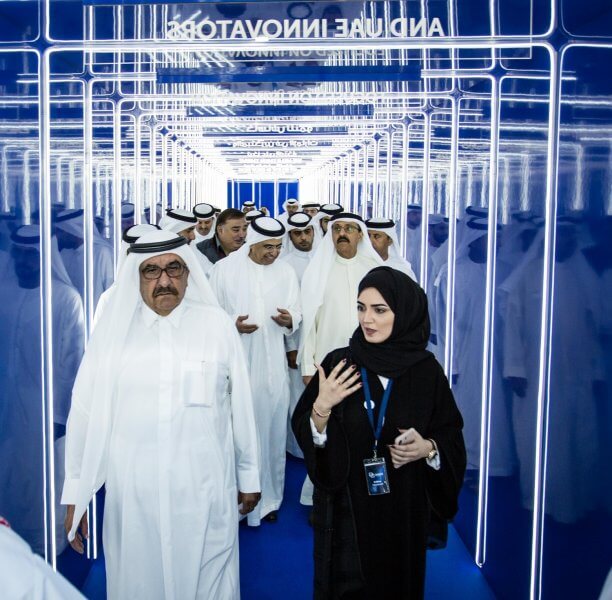 The Ministry of Finance announced the launch of the Innovation Accelerator as a public-private partnership to support local and international innovators in a pioneering move aimed at enhancing the growth potential of innovative businesses that would shape the future of the UAE's economy.
The fund aims to identify and support the best innovators in the UAE. It will do so by supporting innovative local businesses and provide them the necessary tools to grow both on a national and international level. Additionally, the Innovation Accelerator also aims to support inventive projects that contribute to the national economy, by attracting leading innovators from around the world by helping them establish their businesses within the country, and providing with all the benefit offered by government as well as private sector entities.
Sheikh Hamdan bin Rashid also noted that the introduction of the Innovation Accelerator, is an opportunity to build a nation-wide culture of innovation that is aimed at attracting the best talent and ultimately creating a tangible positive impact on the UAE's economy. He emphasised that the programme's unique member-centric design and services have a singular focus on innovator excellence, through an unparalleled access to an ecosystem of coaches, thought leaders and industry experts.
"Our vision is to make the Innovation Accelerator a pioneering platform to nurture innovation," said Sheikh Hamdan bin Rashid. "We invite innovative companies to take advantage of this platform as it works in conjunction with the necessary guarantees, developed through the fund, to arm innovators with the right knowledge and skills, complement the fund's financial support as well as mitigate risks. The eligibility criteria include the innovative nature of the business, its corporate leadership, its alignment with the UAE's national innovation strategy within key sectors, the social impact of its Emiratisation agenda and its Emirati talent support."
Emirates Development Bank (EDB) operates  the Mohammed Bin Rashid Innovation Fund to achieve the fund's goal to support the UAE's march towards a knowledge-based economy.
The Innovation Accelerator's  partnerships with the public and private sector will help facilitate growth, provide support, create opportunities and pave the way to success for its member companies in the UAE. Partners include, but will not be limited to academics, entrepreneurs, local and multinational corporations. The platform is non-profit and doesn't mandate equity stake or success and membership fees.