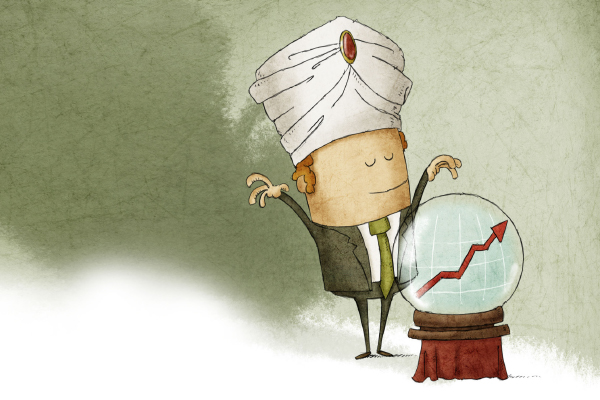 What does the future of software look like? Experts share their opinions on how the industry will shift in 2016.
Software is the backbone of IT in the digital age, touching almost every aspect of our lives. So what does the future hold for one of the hottest industries in the world? Here, experts from Skyport Systems, Ceridian, Tasktop and Travel Tripper share their opinions on what to expect in 2016.
 Prediction #1:  Say goodbye to software-centric security
Software-defined security systems represent two huge vulnerabilities: Many individual cybersecurity products and tools don't work well together; and many are incapable of solving modern-day security problems, says Art Gilliland, CEO of start-up Skyport Systems.
"How does any micro-segmentation solution prevent the next Heartbleed from a perfectly trusted source? Or prevent a rootkit, or a corrupted SSD firmware attack vector? Increased reliance on hundreds, or even thousands, of different security applications and software products will drive organisations to realise that one-size-fits-all software-based security tools are far too risky. Organisations will turn to solutions that secure individual applications and their hardware," says Gilliland.
 Prediction #2:  Software failures will be everyone's problem
In the recent past, we've seen the impact major software failures can have on leadership. In 2016, software will no longer be solely the responsibility of CIOs and CTOs. Accountability will extend throughout the C-suite to include the CEO, CMO, COO and CFO, among others, says Neelan Choksi, President and Chief Operating Officer of software development and integration service platform Tasktop.
 Prediction #3:  Agile at scale – finally
Despite numerous acronyms (SAFe, Nexus, LeSS, for example) and the fact that more than 75 percent of companies have adopted agile development methodologies, we have yet to see agile achieve significant scale at the enterprise level. Tasktop's Choksi says 2016 will mark the first year enterprise-scale agile transformations will work.
"One of the primary drivers of scaled agile success will be the increased availability and implementation of enterprise-focused development tool integrations that make agile methods more effective, and thus more accessible for the enterprise," Choksi says.
 Prediction #4:  Software developer shortage continues
Every company is an IT company, but the 'shortage' of engineering and development talent is hurting some more than others, says Kevin Born, Lead Software Engineer at full-service hotel reservation platform Travel Tripper.
"Software developers and engineers flock to mammoth tech companies like Google, Uber and Amazon. But many 'traditional' industries have tech development needs that can offer challenges that are just as enticing," Born says. In 2016, firms in hospitality, finance, insurance, retail and agriculture will struggle to find great programmers, and they will have to redouble their efforts at marketing and selling themselves as great places to work in order to attract the talent they need to compete, Born says.
 Prediction #5:  Software development heads to the cloud
The cloud will be where it's at for the software development world, says Warren Perlman, CIO of human capital management solutions company Ceridian. From Web-based applications to value-adds like software maintenance, patching and updates, there's no reason not to leverage the cloud.
"You're going to minimise your costs from CAPEX and OPEX, and you'll be able to create and deliver a Web application that can perform at the same level or higher than any desktop or stand-alone app. You can also add services like patches and updates and better security – there's absolutely no reason these days to do otherwise," Perlman says.