Apple has selected a handful of bloggers and vloggers to review its much-awaited iPhone X. Here's what they have to say.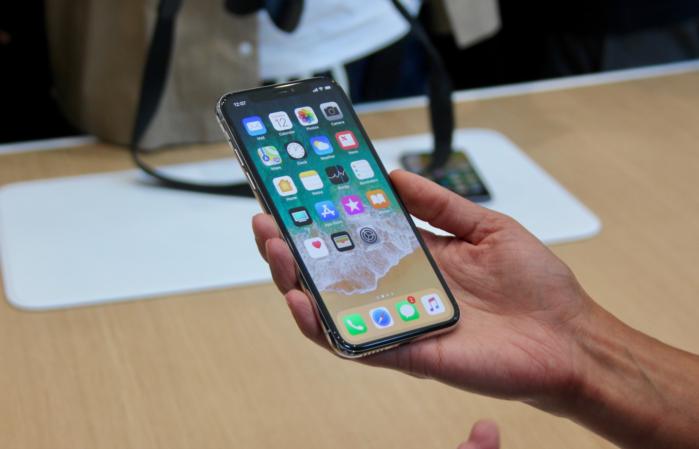 With a phone like iPhone X, first impressions matter, and Apple clearly wants everyone to know just how cool its new phone really is. The first group of hand-picked bloggers and vloggers here are a departure from the usual select-group of journalists, so Apple is targeting a very different audience with these first impressions. And Apple only gave most of its "regular" reviewers a day to get to know the new phone, much less time than usual. When in-depth reviews start landing later this week and beyond we'll have a more technical understanding of its pros and cons, but for now, Apple wants us oohing and aaahing over the iPhone X's cool factor.
'Halfway' to the future
Longtime tech journalist Steven Levy has the first deepish dive into iPhone X over at Wired, and he found it to be "dazzling" and "impressive," with a screen that "will persistently reassure buyers that emptying their wallets for an iPhone X wasn't folly." Levy says the camera/sensor notch at the top of the screen is initially an "aesthetic setback," but ultimately little more than "a tiny distraction in your peripheral vision that you eventually get past." And he said while the new gesture-based navigation required "some relearning" but didn't take long to master.
As far as Face ID, Levy notes that the system "pretty much" works, but requires a degree of focus to make sure you're making the proper eye contact with the sensor. He did, however, note that using Face ID to activate Apple Pay is "a clearer way to do transactions." He also praised the camera, Animoji, and increased battery life.
Ultimately, Levy sees iPhone X as a "halfway point to that future" rather than a full-on revolution: "Those who shell out the cash for this device will enjoy their screen and battery life today. But the real payoff of the iPhone X might come when we figure out what it can do tomorrow."
Spreading influence
In a somewhat uncharacteristic move, Apple also invited a handful of YouTube performers to New York City for an exclusive iPhone X hands-on event. Booredatwork.com, Soldier Knows Best, and Highsnobiety have each posted videos of their impressions of the device.
All three are enamored with the design and demonstrate Face ID functionality. There were no major gaffes, but Booredatwork.com pointed out that it was a bit of an inconvenience to swipe the screen after Face ID unlocked the device.
Like Levy, Soldier Knows Best wasn't too distracted by the notch, and he found the Face ID setup method to be easier than Touch ID. And he too found Animoji to be fun, if not a bit gimmicky. Additionally, Noah Thomas and Brian Farmer of Highsnobiety found Face ID and Apple Pay to be "so fast now," and were particularly impressed by the new portrait lighting selfies and AR capabilities.
"Apple's on another level," said Thomas. "Shout-out to Steve Jobs. He's really looking down and he's proud of the team."
The edge of cutting-edge
Apple also seeded review units to a variety of tech-minded websites, but it didn't give reviewers the usual time to digest the pros and cons. Most were given just 24 hours to play with the new device, enough to get some solid first impressions. The consensus is that iPhone X may be a work in progress, but it's one that's worth the investment.
Macworld contributor Jason Snell at Six Colors writes that iPhone X is "most definitely a cutting-edge phone, packed with cutting-edge technology, available to those who want to taste the future and are willing to pay for the privilege." And Rene Ritchie at iMore flatly states that iPhone X is "the most fun I've had with any device since the original iPhone."
However, Ritchie notes that iPhone X "will take some getting used to. And it'll have its share of quirks." But like other reviewers, he feels that it is a small price to pay for being on the bleeding edge of smartphone technology. "It's not just tomorrow's iPhone today and it's not just the beginning of what comes next," he writes. "It's the best damn product Apple has ever made."
Both Snell and Ritchie were impressed with Face ID's unlocking capabilities, with Snell saying, "It just works. You don't even need to wait to see the phone unlock before swiping up to unlock—if you swipe up and Face ID isn't done processing, it will pause until the unlock is complete and then honor your swipe."
Over at TechCrunch, Matthew Panzarino got to spend a full week with iPhone X, which gave him more time to stress-test some of its features, notably the battery and durability. While he praises the "gorgeous" design, he notes that "the stainless steel ring around the phone is picking up some fine abrasions."
As far as the battery, Panzarino estimates that it lasts longer than the iPhone 7 and iPhone 8 Plus during a full day at Disneyland, but nothing groundbreaking: "I started the day by unplugging the charger at around 8:24 and skated into our hotel room at about 9:11 PM at 6 percent on power save mode. Not a bad 13 hours 2 minutes on standby and 6 hours, 4 minutes of usage in such punishing conditions. This is far less than I'd expect to get on any typical day, but not at the parks, where batteries go to get tortured."
A top-notch design
The iPhone X notch is definitely a thing all of the reviewers noticed, but nearly all of them had the same reaction: You'll notice it until you don't. While apps that aren't updated for the new screen ratio will run in a comically small square in the center of the screen, when displaying full-screen apps, none of the reviewers had a major problem with it. Panzarino said it presented "just zero problem for me," while Ritchie said he's "already beginning to forget about (it)."
Snell similarly didn't find the notch offensive, though he noted the problems, particularly in landscape mode: "(The iPhone X screen) will cause pain for third-party app developers who have to figure out how to adapt their interfaces around the notch (and the curved edges) of this screen."
Over at the Verge, Nilay Patel notes that the notch is "ugly" but "tends to fade away after a while in portrait mode." However, he was one of the few to take issue with the bezels around the screen: "Getting rid of almost everything tends to draw attention to what remains, and what remains here is basically a thick black border all the way around the screen, with that notch set into the top." Overall, he places iPhone X third on the list of Apple's best designed iPhones, behind iPhone 4 and the original model.
All in all, the first impressions of iPhone X are pretty much what we expected: a great phone that takes the iPhone in a fun new direction.