Bogged down by legacy systems and stubborn employees, Petroserv's IT was suffering. The Qatari firm's Head of IT, Mubarik Hussain, shares his story of how he instigated a complete technology overhaul, and has since reaped the rewards.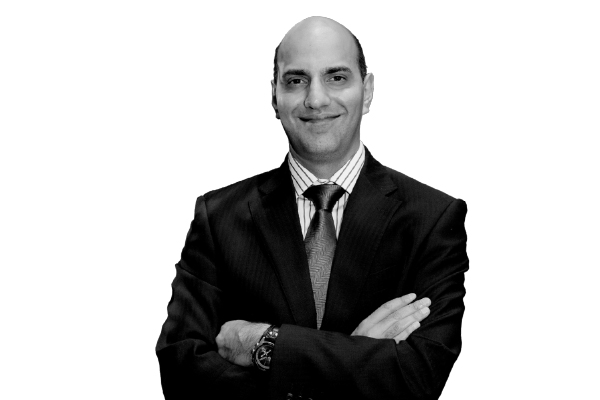 I've seen the before and after of an IT infrastructure revamp from an IT decision-maker's perspective, and I'm sure I speak for many end-users when I say the process isn't pretty.
Our previous infrastructure was slow, expensive and prone to security breaches. It wasn't viable for the IT department, and even less so for the business.
With approval from Petroserv's CEO, we opted to transform our legacy IT to a purpose-built dynamic virtual private cloud infrastructure.
Our previous legacy infrastructure was prone to downtime and disruption, there was limited availability of IT services, recovery was restricted, while collaboration and the ability to work flexibly severely hindered.
This was a greenfield build of the data centre and involved a complete replacement of all data centre hardware and software. This included a new physical data centre, physical security, environmental monitoring system, redundant power, redundant cooling, SAN storage, core and edge swtiches.
The list goes on. Blade servers. Backup storage. HA firewalls. AD, Exchange DAG. Windows server infrastructure. SQL Cluster. ERP. VMWare. Citrix deployment. The work was seemingly endless.
The Petroserv Group of companies' IT infrastructure was migrated into this new private cloud infrastructure. After an arduous, hard-fought revamp process, work was eventually completed by Q2 2015.
Transforming to a greenfield, dynamic virtual infrastructure has provided a whole host of benefits for the Group.
The Group's IT infrastructure is now unrecognisable, and has transformed the way we do business, and how we approach new challenges.
The revamp has showed the enhanced capability Petroserv – and indeed any business – can have through the use of technology.
The new environment has enabled greater collaboration between business units. There are now high availability systems that enable staff to work from any location and at anytime.
Business processes have been tailored to gain the maximum benefit from the technology, which has enhanced the capability of the business as a whole.
Speed has proven key. Technology has highlighted areas of the business which needed improving, as you start to get real-time accurate information on the business.
As improvements have been made, this has created better collaboration across business units as people start to work together towards the same goals, which has resulted in business units and the company as a whole performing better.
Resistance to change was the greatest obstacle I faced throughout the course. Over time, this gradually diminished as people began to feel that they were truly benefiting from the initiative; it takes time for people to see the results and benefits it offers to them.
That being said, opposition was often fierce, and it was an incredibly stressful period of my career!
Once staff do see the benefits, and begin to realise that an important part of the initiative is to make their jobs easier, resistance to change subsides and greater collaboration occurs. This is an ongoing process as new change initiatives occur and new challenges are faced.
Looking forward, all the hard work we put in has increased the organisation's faith in us, which has given us greater licence for more adventurous projects.
We have now begun to build a cloud infrastructure for Aperture Group, the management company for Petroserv and its group of companies.
At Petroserv, we are also developing a greenfield cloud infrastructure using Microsoft Azure. This give us HA, DR capability and speed to deployment. On the Azure cloud infrastructure, we are deploying a new Microsoft Dynamics AX 2012 R3 ERP, as well as Sharepoint and other IT services.
We are also using analytics to gain insights into real-time, accurate information on the Group.
If change can result in making people better, making them want to achieve more, making them happier, then that for me is successful change. Regardless of the challenges we face, that is something I believe we should all strive for daily as that for me is the pursuit of excellence.
The whole experience has been a turning point in my career, not only furthering my knowledge of IT but also serving as a defining example of how IT must be married to the business.