With hotel experience across Europe, Asia and the Caribbean, hospitality is Jeroen Wisse's passion. The Accor Hotels Middle East IT Director draws on experience from a series of regional management roles, and tells CNME about his love of blending technical expertise and hotel know-how to drive guest satisfaction.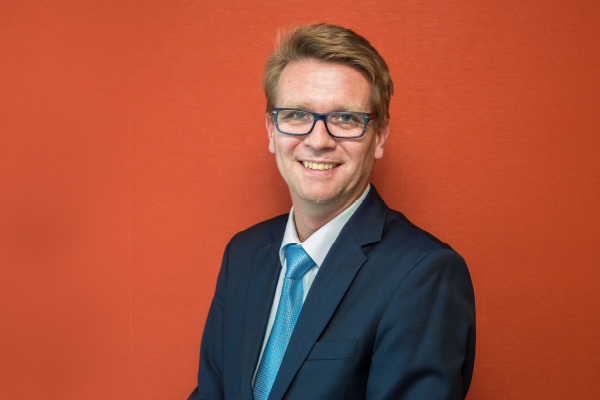 I didn't dare say anything for the next four hours," Jeroen Wisse recounts his first professional scare. As a 16-year-old hotel receptionist on Caribbean island Aruba, the Accor Hotels Middle East IT Director returned from a bathroom break to find the property's cash register missing. "I finally plucked up the courage to tell our manager – an inspirational figure in my career – and after making me sweat for a few minutes, he pulled the cash drawer out from under his desk. Then he told me 'look after other people's interests before your own.'"
The adage has stuck with Wisse. Living in the Netherlands until the age of 15, his family then moved to the exotic island, where he would complete his high school education. It was there where the notion of a career in hospitality was crystallised, with his part-time job bringing fantastic early experience. "Work was never dull," he says. "It was great to meet so many different people and nationalities, and interact with all the different areas of hospitality – the back and front of house, F&B, IT."
The new-found passion would drive a move back to the Netherlands, as he studied for a degree in hospitality management in The Hague. Graduating in 1990, Wisse earned a six-month internship at The Mandarin Oriental Hotel in Singapore, during which he sufficiently impressed to be offered a permanent role as a cost controller. He spent two-and-a-half years in the Southeast Asian city, and during that time he got his first proper taste of IT in the industry, working on an ERP implementation for the hotel.
Having caught the eye of employers Rogner International, he was offered an operations analyst role after the firm's management established a new company in Europe. His first assignment would be in Warsaw, where he was involved in the networking infrastructure, inventory and accounting processes during the hotel's construction phase. The relatively recent collapse of the Berlin Wall presented certain difficulties. "Sourcing the right equipment and maintenance wasn't straightforward," he says. "End-users needed a lot of training and weren't as tech-savvy as you'd expect."
After two years in the Polish capital, the Jan III Sobieski was successfully opened as a result of Wisse's work. Approaching the end of his contract, he was offered an internal audit and financial control role in Vienna by Rogner. A year into his tenure, the firm entered into a joint venture with German firm Dorint, which would see Wisse transitioning into an IT manager role for the first time. Wisse would be responsible for the planning, monitoring, maintenance and support for their hotels' IT environments in Austria and Eastern Europe. The role demanded a lot, particularly in terms of travel, and overseeing hotels across Eastern Europe. "I travelled a lot across the Czech Republic, Poland, Hungary and Albania," he says.
Following the takeover of Dorint by Accor in 2007, Wisse's responsibility increased, and he was tasked with integrating the IT of 95 hotels into Accor's operations. In 2008, and still based in Vienna, and now IT Director for Austria and Eastern Europe, the territory under WIsse's control increased to include more work in Russia – including opening hotels in Moscow and for the 2014 Sochi Winter Olympics – Turkey, Ukraine and Turkmenistan. While the integration created numerous technical and procedural challenges, the broad travel opportunities were Wisse's greatest learning experience. "It was a great challenge, dealing with the specificities of each country," he says. For several years, he would commute from Vienna to Munich, returning home on weekends. "I was travelling 60-70 percent of the time, and must have clocked over 160,000 km over the course of a few years," he says.
Transitioning into IT allowed Wisse to gain insight into both the operations and technology of hotels, and he firmly believes in ensuring that IT can speak a language that guests can understand. "Guest-facing IT has to make sense," he says. "It's no good having a purely technical person responsible for guest satisfaction. I think my experience has put me in a good position to ensure hotels are strong technically and in terms of guest satisfaction."
After a track record of impressive work in the Austrian capital, Wisse caught the Dubai's eye. In January 2014, he was offered yet another exciting international move, this time as Director of IT for Accor Hotels Middle East. Now in charge of the IT for 10 countries – comprising 73 hotels, and with "60 more projects in the pipeline" – this is the largest portfolio that Wisse has ever been responsible for.
He is currently getting his teeth into a range of exciting projects, including the delivery of Accor's regional digital strategy, as well as introducing new guest and staff services. He is also relishing the challenge of ensuring the company's regional hotels comply with rigorous PCI standards. "I like that it's not a pure IT issue," he says. "Any aspect of dealing with cardholder data is stringent. Client data is critical, and we have to be on the ball in terms of IT and operations to ensure we meet these requirements."
Guests are not the only audience that have to be impressed in Wisse's industry. His experience in hospitality has painted a clear picture of the broad range of figures to whom he is accountable. "I have four types of clients," he says. "Suffice to say the guests are top priority. I also have to provide services that our staff use. The interests of the owners of the property have to be respected. And let's not forget the purpose of any business is to make money, so that shareholders have to be considered too."
A fan of the business landscape in the Middle East, Wisse has already grown fond of the dynamic pace of development. "The scale of projects and services here is fantastic," he says. He also believes the region is misrepresented worldwide, with many people harbouring incorrect perceptions of the GCC. "I think there are a lot of misconceptions about the Middle East," he says. Having met his wife in "fine city" – both in terms of its culture and its penchant for penalties – Singapore, Wisse is an advocate of respecting your host. "There may be rules that are slightly different to elsewhere in the world, but people who don't want to, don't have to stay here. It's important to respect the culture of the place you reside."
Not an advocate of conservative approaches to work, WIsse believes in the value of learning through experience. "I firmly believe that you need to make mistakes, then learn from them," he says. "That being said I also believe that it's important to channel your energy into battles that are winnable, and in ways that you can make a difference. It's futile to waste your time on unimportant things."