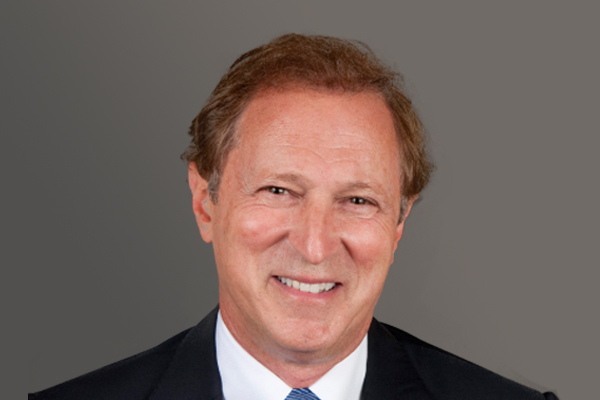 Reseller ME chats with Bill Lipsin, VP, Worldwide Channel and Global Systems Integrator Sales, Brocade, about evolving channel dynamics and company strategy.
Partners are the most important component for a vendor's growth in the region. Only through effective partner enablement strategies, can vendors ensure consistent growth and expansion.
Understanding this well, Brocade Communications is looking to grow with partners rather than through them, which is why the data and storage networking brand continues to emphasise on working with a few selected partners.
One of the focus areas for the vendor today is to ensure that relationships and trust are being built at the local level. "We want to ensure that the programmes we build and roll out at the corporate level have the right level of localisation for the partners and the customers," says Bill Lipsin, VP, Worldwide Channel and Global Systems Integrator Sales, Brocade.
While the Middle East region is laden with opportunities, it is important for players to realise that a one-size-fits-all approach will not work. Through a 100 per cent channel model in the Middle East region, the company aims to provide the best customer experience possible in partnership with the channel.
"We work with our channel partners to ensure that they have the right pre-sales consulting capabilities, trained quality sales professionals that can understand the customers' short term and long term needs and post sales capabilities so that if there are ever any issues, we can quickly identify and solve the problems."
Through a three-tier partner level, the vendor enables partners to offer enhanced experiences to customers. Elite partners, which constitute the first level, are those who have built a joint business plan with the company. These partners are armed with appropriate technical and sales skills and can provide the right level of customer support through the ideal business model. "Together, we try to find the right match to go after specific customers and customer segments," he says.
Premier Partners also referred as the 'farm team' are those not yet ready to graduate to the top level but by working with Brocade to improve their capabilities, they provide a strong value proposition to the customers as part of their overall business plan.
"The last level include the Distribution Managed Partners. They are more transactional in nature but have a certain set of capabilities and resources that we can tap into to help them build their Brocade practice and move up the ladder."
The channel landscape has evolved over the years. The most significant change has been the fact that the cloud is becoming more pervasive as a business model. Channel players are in the process of ascertaining how they will do business in this new environment. Lipsin also says the concept of software networking slowly becoming mainstream as enterprises realise that to have a robust network they need a combination of both software and hardware, is another change.
"Then there is the need for a more self-sustaining channel ecosystem where we can make investments with the channel partners and get them to a level to where they are more capable of doing things on their own. This is something we are driving more."
When recruiting partners, Brocade looks for partners that share its culture. "Organisations that have an open and honest relationship with both vendors and customers and strive to provide the highest level of customer support to the end customer. In addition, we look for partners that have a very strong customer base."
Partners can take advantage of the vendor's extensive channel programme in the upcoming months. Having seen success with these initiatives, the company does not plan to launch new ones. "We are focused on rolling out these programmes to all our partners. Two programmes stand out; one is the Brocade rewards programme, which is one of the most lucrative in the region. The other is the rebate programme for our distributors, which enables them to take advantage of rebates predicated on achieving certain targets."
Lipsin believes the development in verticals such as education, government and leisure, hospitality and contracting will enable the company to grow in the region and thereby the focus continues to be on these sectors.
Today, an increasing number of channel partners are embarking on the Professional Services route. Brocade assists its partners to flourish in this field and guide them on to the right path.
Lipsin adds, "We want our partners to see the value of working with Brocade and don't want to cannibalise their margins, therefore our strategy is to enable our partners to have a very robust level of Professional Services with our Professional Services serving as a complimentary offering."
One of the ways partners can grow profitably is by differentiating their offerings from the market. Also through embracing emerging technologies and availing the benefits of being early adopters.
"Our partners should be able to leverage their own services and integration skills to differentiate themselves rather than be a 'me too' partner that competes primarily on price," says Lipsin. "We want our partners to lead on both the technology and consumption fronts and recognise that our partners and customers are at different stages on their new IP technology journey, which is why we offer a choice of innovative on premise, cloud and hybrid technologies."