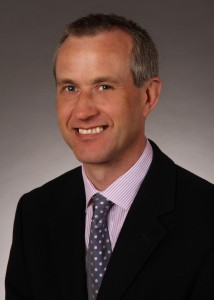 Mervyn Kelly, EMEA Marketing Director, Ciena, predicts network make-overs, 4G mobile, connected TV and more for the Middle East in 2013.
Ageing networks will get a make-over
Today's service provider model is being squeezed from all sides – rising costs in energy and rack space and the rise of bandwidth-hungry services, combined with the current global economic situation, is putting downward pressure on end users and pricing demands. This "perfect storm" means operators need to maximise returns from their existing network infrastructure. So 2013 will be the year of the network make-over – optimising and modernising existing infrastructure to present demand and business priorities and reaping the benefits that more modern technology can provide.
Cable MSOs rev up their networks
MSOs will continue to make business services a strategic priority. Taking a closer look at the two largest U.S. MSOs, Comcast and TWC announced Q3 2012 results that showed impressive growth in business services revenue – roughly 30% over Q3 2011.  This service category is contributing more and more to their overall revenue, and it is by far the fastest-growing line item – translating into more options for enterprises and increased competition for traditional players.
The year when cloud computing comes of age and SDN is born
As we move into 2013, businesses in developing markets will leverage the cloud for large amounts of data storage, driven by the need to scale while decreasing costs. This will also lead to the evolution of software defined networking (SDN) technology implementations, helping to improve network operations and allowing IT managers to tailor according to their specific applications and IT requirements.
4G mobile/LTE and backhaul deployments will finally begin in 2013
New LTE deployments will continue to come while the demands on mobile backhaul networks steadily climb, with important spectrum auctions, LTE trials and new service dates expected in 2013. The success of smartphones, tablets and a wide range of high-bandwidth applications is making carriers rethink their network strategy and look for more efficient ways to support data growth. An important part of this is the backhaul network, connecting base stations with the network core. It can be seen as the foundation for any successful mobile network strategy – if you get it wrong, it doesn't matter how pretty your house is, it's going to fall down. The LTE deployments that will become successful in 2013 are those that can offer users the experience they are looking for with the support of a reliable and scalable mobile backhaul infrastructure.
Moving to a data centre without walls
If 2012 was the year of the cloud, 2013 will be the year when enterprises realise they need a better network both to the cloud and within the cloud. The cloud era is opening the doors to bandwidth-on-demand connectivity services that adapt flexibly to enterprises' requirements. The cloud ecosystem is coming together to make that possible, which involves not only evolving the network to become more dynamic for the cloud era, but also creating new bandwidth consumption and pricing models tailored to the changing needs of key verticals. In order for this to happen, the network will need to become an integral part of the entire cloud framework – it will be the key ingredient that ties everything together, serving as guaranteed performance connectivity to the cloud and a backplane across the data centres for dynamic flexible delivery of applications and services.
The year when the connected TV will find its place in our living rooms
For many years, we have seen TVs becoming more like computer screens, and computer screens becoming more like TVs. The boom in the Connected TV market continues unabated, with research houses predicting there will be roughly 1.6 billion devices in use by 2014. As simultaneous use of the Internet and TV becomes the norm, we will see more and more synchronised apps from content producers to counteract multi-tasking and on-demand viewing. In addition to surfing the web, video on demand, gaming, music, news, information services, and social networking are increasingly popular activities on Connected TVs.