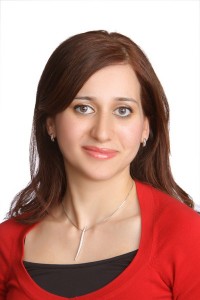 Rola Al- Satari, is the Head of the Accreditation, Quality and Communications unit at Itqan. A certified ITIL Service Manager from Exin and a Bachelors degree in IT and computer Science, Satari joined Itqan in 2005.
At Itqan, she is responsible for the implementation of quality standards such as the ISO 9001:2008, ISO 20000 and ISO 27001. Satari ensures the quality control across Itqan and conducts regular internal audits on all operations and projects, in addition to managing the continuous improvement process and organisation excellence activities. As part of her extensive role at Itqan, she also focuses on the development and execution of effective marketing campaigns, PR activities and both internal and external communications at the prominent systems integration firm.
In her career at Itqan, she has witnessed the company become a recipient of numerous quality and excellence awards such as The Global Stevie award 2012, Microsoft Server Platform Partner of the year finalist 2012 and 2011 in addition to the Sheikh Khalifa Appreciation certificate, a first for any SI in the region. While she has no doubt contributed to the organisation's achievement, she most actively played a part in the company implementing and achieving the ITIL and ISO 20000 certificate in 2007.
"I believe that the key to success of an organisation is an efficient quality management system that includes comprehensive processes and procedures to run the organisation.  Having a continuous improvement process is very vital these days, especially since we operate in the IT market which is a rapidly evolving industry that lies at the very heart of business and economic development," she says.
Satari volunteers as an assessor for the Dubai Quality Award, a role that has resulted from her constant passion for quality and her achievements therein. "It is great to have the opportunity to work with a diversified team where each represents a different organisation and different background, as Dubai Quality Award assessor you have the chance to look at other organisations' operations which is an extensive learning experience" Satari adds.
Rola believes that everything in life can be achieved when you put the right plan and work hard to achieve it.
"I always go above and beyond my stated job description to sustain growth in my career while maintaining the balance between my job and family; I have achieved the ITIL certifications and contributed to the Dubai Quality Award while ensuring I meet my responsibilities towards my job and family. There is no magic wand that achieves your goals, one can only be successful by working hard and working smart, implementing the right plan, everything can be achieved," she states.
Off work, Rola loves playing the piano, enjoys gardening and spending time on the beach with her family. "As the IT field is very demanding, I barely have time during the week, but I ensure I spend quality time with my husband, two kids and family every chance I can