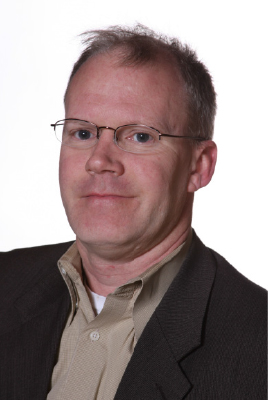 Technology-driven job losses or displacements are creating pressure on governments. At the same time, however, technology proliferation will enable government departments to autonomously develop or purchase IT services and solutions to address this conundrum. Take smart machines for example. As they become increasingly capable, smart machines will become viable alternatives to human workers under certain circumstances. That will lead to significant repercussions for businesses in all industries and create pressures on government services revolving around unemployment and re-employment. Gartner predicts that by 2020, more than 80 percent of CIOs in social services, education and labour departments will lead efforts to cope with technology-driven job loss.
The good news is that digital governments can leverage these same technologies to deal more effectively with emerging challenges. Given digital assistance, many educational, social service and other personnel will be able to provide services that were previously considered too expensive, or limited, due to a lack of specialists.
The rise of digital assistance in government will be rapid. By 2018, more than 50 percent of Tier 1 support services at government contact centres will be provided by virtual personal assistants. Such avatars can tirelessly act as a citizen's personal agent, ensure programme performance metrics are met by navigating regulatory requirements, and negotiate other barriers until the request is fulfilled.
At the same time, encouraging employees to have greater input in the role of smart machines can help alleviate some of the anxiety that smart machines can provoke in the workplace, as well as develop tolerance for accuracy, reliability and privacy.
The growing availability of self-service data discovery and business intelligence/analytic tools, and the creation of a 'consumerised' digital work environment, will drive government agencies to actively seek the talent of workers who are encouraged to bring their proprietary intellectual property (IP) to work.
To ensure governments foster a culture of workforce-led innovation, the formulation and adoption of bring your own algorithm (BYO algo) policies in government will help address the competitive disadvantage that public-sector employers often face in the quest to recruit top talent. By 2018, more than 25 percent of government agencies will adopt BYO algo policies to integrate multiple layers of knowledge to boost workforce-led innovation.
Just as some brick-and-mortar trades expect skilled craftspeople to bring their own tools to work, tomorrow's knowledge workers will assemble and utilise their own virtual toolkits that include a wide variety of computer algorithms and analytic techniques.
The term 'algorithm' is used here in the broadest sense to describe a set of problem-solving operations applied by humans, with the aid of personally developed algorithms, and algorithms embedded in commercial software and smart machines. Ultimately, government employers will offer monetary incentives to employees to place their personal algorithms in the public domain as a means to generate more choice and reuse.
Another opportunity lies in wearable devices, which will offer a wide range of new opportunities for governments to engage citizens and employees, and will create innovative experiences and digital offerings. By 2018, the deployment of wearable devices and technologies managed by IT will increase by more than 25 percent in local government.
The wearable era for government is just beginning, with widespread adoption of body-worn cameras. But soon, we expect increasing penetration of wearable devices such as bracelets, smartwatches, clothing, wireless headsets, glasses, medical/fitness devices and even pet sensors. These multiple endpoints will connect to the IoT ecosystem of networks of physical objects enabled to communicate, sense or interact with one another in roads, bridges, tunnels, fleet vehicles and drones, field service areas, public spaces, train stations, airports, schools, and other government buildings.