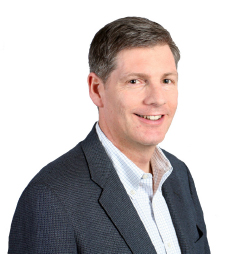 Do you have the skills necessary to thrive as a leader in the digital era?
What worked for leaders in a more industrialised economy — a craving for certainty, a love of detailed plans and an affinity for control — can be the enemy in a digital business economy, where the driving forces are innovation and speed. Digital business doesn't just disrupt markets. It disrupts tried-and-true management behaviours.
Any change in leadership style can be challenging, particularly if it involves tried-and-true practices that have anchored past success. Rather, consider remastering your behaviours to fit the new styles of digital leadership. The following six digital leadership personas distil common traits of today's digital business leaders.
Adventurer
Pioneers at the digital frontier often work to design and deliver new products, services and even business models in uncharted seas. Leaders in this space require an adventurer's outlook to exploit digital frontiers in the face of uncertainty. They start outside, using customer-centricity as a compass, and define a digital vision of what's possible that inspires others to move forward and take calculated risks.
Ambassador
Often, peers are blind to market forces and potential disruptions that threaten your space. An adventurer's zeal and vision alone won't be enough to navigate through inevitable highly disruptive change. Employ an ambassador's art of persuasion, anchored in a loyalty to the enterprise's ultimate purpose, to bring others along on the journey.
Clarifier
As the level of industry disruption increases, it becomes more critical that digital leaders are clarifiers of what matters most, including both the digital threats and opportunities. Clarification is needed around how digital disruption fits into the context of your enterprise and the big bets that might need to be made. In today's volatile climate, the leadership insight to separate reality from hype will be disproportionately rewarded.
Educator
In addition to being clarifiers, effective digital leaders must also be educators to amplify digital savvy members of the C-suite and board, and to upgrade the digital DNA of the wider enterprise. This persona encourages the new mind-sets and skills needed to lead in this persistently uncertain, high-velocity and innovation-driven era. Employ immersive learning and visualisation to enable others' personal discovery to help them find the digital opportunities they cannot yet see.
Attractor
Digital leaders remake themselves to become attractors of both the best talent and the best ideas. This entails radiating a compelling digital business purpose that enables others to contribute to something bigger than themselves. They create, or reset, an optimal work environment, and then use it to attract and unleash the power of top talent.