More and more businesses today are moving their applications to Web-based platforms. Tedious tasks such as document scanning/capturing are also being transformed into a Web-based process. Kodak Alaris Worldwide Category Director for Capture Solutions Emma Isechei discusses how the company's Info Input solution can help businesses reduce costs and improve productivity.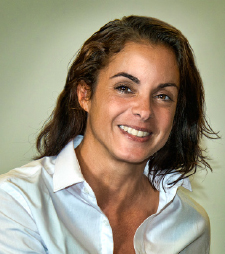 Can you give us a brief overview of Kodak Alaris' Info Input Solution?
Kodak Info Input Solution is a Web-based document capture application, it extends capture to any desktop throughout an organisation where there is a browser. The solution runs on the server and allows users to easily control their capture across multiple sites and scanners.
Web-based capture solutions such as Info Input eliminate complexities in scanning workloads and allow users to centrally manage scanning applications.
For example, an insurance agent wants to scan documents for an insurance application and some other files to verify the identity of the applicant. The agent may have to go to two different folders or applications to perform that task. It might also take a few more applications before the whole process is completed. With a Web-based capture, the user can simply choose the document and the type of workflow they need and perform the task using a single application. The job can be done through a mobile device, a scanner or similar systems. It also makes everything simpler for the users of that workflow to define where documents should be placed in the CRM system, electronic records system and so on.
The Info Input Solution is also HTML 5 compliant, which means that it works with different browsers. This product lets users securely and seamlessly scan and index their documents. Now users can scan, index and send data to existing workflows they are working on. This reduces mistakes in the workflow and helps you avoid sending things through to the wrong place.
How is the Info Input solution different from its competitors?
What makes this solution different is it gives users the ability to work from the very basic system all to a more complex environment. A user will only need to press the scan button in their ERP systems and it will be scanned and saved to the relevant workflows or folders. This eliminates the need of having to learn how to use multiple products.
Also, one of its competitive advantages is it only needs one licencing model that applies whether you are a mobile user or a scanner user. It is definitely a good aspect of the solution, with the complexities faced by IT departments it can be quite tedious for them to have to work with different licencing models.
Of course, it is secure, scalable, centrally managed, easily deployed and supported, and extremely cost-effective.
Leverage your investments in existing ECM infrastructure with a nimble capture solution ideal for mission and time-critical transactional applications. Make knowledge workers and customers happier by making information available faster.
How will Info Input ultimately save businesses money in the long run?
It is a server-based product so your overheads are less, you don't need to purchase expensive high memory PCs. Users will also have less infrastructure to manage. IT departments do not need to deploy, support, and update software on each individual desktop. Instead, all administrative and maintenance functions are performed on a central server and pushed out to clients.
There's also no need to hire and train more people to perform complex scanning tasks. Workflows of the documents can also be easily dictated, so that saves time as well.
What are the most attractive selling points for Info Input?
One of the biggest elements of Info Input is security. Since the management of the different capture processes is centralised, IT teams can monitor and control who can access the documents and when they can access it.
Also, with the mobile application of the Info Input that we are working on, users can see geo information – where and when a particular image has been taken. So, the chain of custody of that particular document can be monitored right from the time when you captured it all the way through to where you saved and used it.