Latif Sheik, Account Manager, Finesse, explains why mobile development approaches need to be tailored to each industry.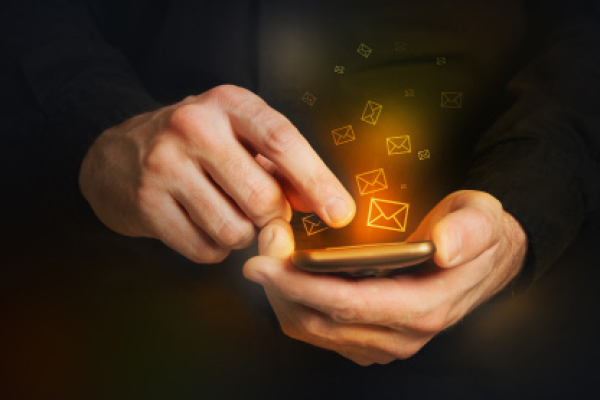 As we move into the final third of 2016, mobility continues to gain traction in the enterprise, as both IT and business users contend with how they will serve their employees, partners and end-user customers.
According to recent Forrester research, more than half of all adults worldwide already own a smartphone – and this number is projected to grow up to 80 percent by 2020. In the Middle East this figure will be much higher.
With this increased smartphone usage, it is obvious that there will be coextended hike in customer expectations. Today's mobile apps are designed specifically to utilise existing built-in features of mobile devices including cameras, GPS and push notifications amongst others. The next generation of enterprise mobile apps will connect across multiple data sources like never before — seamlessly accessing users' contextual data, business data, and even data from external app ecosystems — to predict and deliver the most relevant information to the mobile user, instantly.
Most customers now expect to immediately get every piece of information they need within a few clicks. Organisations in every industry are facing challenges to meet these expectations. Creating rich, engaging apps that consistently deliver a great user experience, solve business challenges, improve agility and meet the need of IT security concerns, means it is necessary to have solid strategy, design in place and execution throughout the lifecycle. With new expectations comes a fundamental change in the way leadership views, structures, and runs IT organisations.
As IT leaders, you need to consider both the pros and cons of mobile development approaches against your specific use cases. Additionally, you need to address the needs of stakeholders and customer segments. The most valuable mobile apps are the ones that enable business user's context – that is, the ones that include functionality that reads and updates relevant data, uses data from different sources, and leverages services from other cloud and on-premise apps. Developers need to easily tap into an enterprise-grade set of mobile back-end services to ensure that their apps have this complete business user's context and meet the requirements they have.
Recently, IDC surveyed a dozen Salesforce App Cloud customers in various industries including consumer goods, manufacturing, financial services, IT service, healthcare, entertainment, and others. IDC evaluated the business impact of building apps on the App Cloud platform, and concluded that Salesforce App Cloud customers are achieving 478 percent 5-year ROI, a 7-month break-even point, releasing new apps in 59 percent less time, and 50 percent faster application development life-cycle.
The study found that Salesforce has helped deliver high-performing apps and new features to business users and their customers in much less time, in turn helping them to win more business and making their employees more productive.