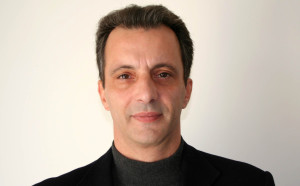 Philippe Ortodoro, Vice President EMEA, WatchGuard Technologies, elaborates on the 10-must-knows for the channel when selling network security.
Due to a selection of highly published breaches both globally and regionally, security is top of mind for enterprises. For the channel, this means increased opportunity and a need to stay abreast of current issues. Here are 10 must-knows to keep in mind when selling the topic of network security
1.       Client knowledge
Regardless of the industry, a client's main objective is for their network to stay secure. In saying that, the security requirements will differ depending on the enterprise, which is where a reseller's expertise comes in. Taking the time to understand a client and their business needs will help to assess the best solutions to keep their network secure.
2.       Training and certification
The Middle East is a global business hub which continues to attract enterprises of all shapes, sizes and disciplines. By investing the time in training, resellers can better understand the ways that solutions can benefit different industries and enterprises of ranging size. Furthermore, training and certification highlights to a client that a reseller is proactive, and ultimately equips them with the knowledge to offer better-rounded, comprehensive solutions.
3.       Two –way communication
Creating clear dialogue between a reseller and client helps to build long lasting relationships. Interactions shouldn't stop at the point of deployment, and instead should continue to grow in a collaborative manner. Working closely with CIOs can help to further support networks and increases the opportunity of new solutions being adopted.
4.       Current threat landscape
With the current increase in security threats within the region, a proactive stance needs to be taken in assessing possible threat scenarios. It is important to keep abreast with the possible threats taking place and targeting ways to further prevent breach opportunities. A proactive approach, rather than a passive one, allows resellers to support in preventing breaches rather than recovering lost data.
5.       Personalised solutions
You can't sell stock-standard solutions, for instance a finance enterprise place different emphasis on different data when comparing it to a retail store. For this reason, solutions must be customised to each client's needs. This means collaborating with your client to be able to provide strategically planned solutions for a network.
6.       Key trends
Vendors are able to gauge key solution requirements by looking at emerging trends. For example, the growth of mobile usage for enterprises, otherwise known as BYOD, results in the need for increased security within this area of the network. Deploying this type of solution requires understanding the centralised network platform to ensure that deployment is successful across all mobile operating systems.
7.       Compatibility
The changes in the computer operating software, such as Windows XP, brings with it compatibility changes. Resellers need to take note of these developments to ensure there is no downtime between upgrading the software and keeping the network secure.
8.       Growth of cloud
The growth of cloud-based services can be attributed to benefits such as fast deployment, accessibility and limited down time. Regardless of enterprises making use of a private or public cloud, you need to ensure that your solutions effectively manage possible sensitive data being held in virtual networks.
9.       The transition
Enterprises rely on their network to be available to them 24 hours a day. Due to this reliance, any disruption to existing network can mean decreased productivity, directly relating to a business' profitability. Deployment of security solutions should have limited effect on the network's usability, thus should allow for seamless integration.
 10.   Specialised servicing
Rather than trying to sell everything under the sun (or the network), emphasising specific key solutions can position a reseller as a go-to expert within a particular field they operate. Alternatively, focusing on a specific key industry vertical, you will be able to thoroughly support enterprises within that market and accommodate needs of small, medium and large enterprises.