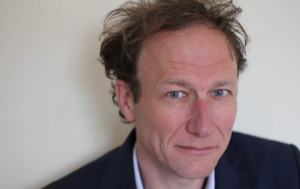 Arie de Groot, Senior Director Channel EMEA & LATAM, A10 Networks, the company's plans to invest in the channel ecosystem within the region. 
A10 Networks, a recent entrant to the Middle East region, has grown significantly in the last four to five years. The application networking solutions provider has grown its team and done a good deal of business within the region. Believing there is potential for a lot more within the Middle East market, it has increasingly become serious about future plans with partners.
Arie de Groot, Senior Director Channel EMEA & LATAM, A10 Networks says, "We believe the next few years will be crucial for our investment in this region. Our products are stable and we have done good business in the last few years. We have also introduced our partner programme last year. We are investing in partners who invest with us. This is our current focus."
Being a 100 percent channel-driven company, even globally, it operates through a two-tier strategy. Having seen a decent growth rate, De Groot says it hasn't been difficult to recruit partners. "What we have seen recently is that customers are now asking for our products. And we have been in a luxury position where partners approach us because they want to sell our products. Therefore, it has been fairly easy to recruit partners."
However, being a relatively new comer, De Groot says the challenge is there are sometimes vested interests. He explains, "Partners have relationships with established players because customers want next generation products. So to help partners to switch, we do campaigns. For example, we do campaigns where we replace F5 equipment and it is usually because the customers want it that the partners follow. Then you get into reinvesting with technology and training after which the benefits are evident."
A10 is not looking at appointing a large number of partners, choosing quality over quantity. Catering to organisations with 500 or more users, both internal and external, the company expects their partners to be up to speed regarding its technology and how it functions.
Having signed up two distributors till date, Scope ME and Oxygen, De Groot further elaborates on the channel plans. "We are looking to have one gold partner in every country in the Middle East. In the larger countries, we are looking to have a platinum and a gold partner each, and sometimes more partners depending on the vertical markets. For example, if we have a platinum partner who will focus only on telcos, then we might look at adding another partner, gold or platinum, say, to target governments."
Retaining talent has been a key issue most partners deal with, especially in the region. Employees are always looking for an upgrade. "The particular challenge is that when you have skilled an engineer, that is currency for him or her in this region, which they will use to exploit almost immediately. For channel partners to retain those skills for any period of time is really difficult and that doesn't happen anywhere else to the same level as it does here," De Groot explains.
The only solution to this, De Groot says, is to choose the right partners. This way, the company tries to understand how partners motivate their employees, whether it is through compensation, training or provide an opportunity to grow, because after all, this is an issue that holds back vendors too. "This is why we look at quality. We need to ensure that the partners we take understand the issue and understand the value of making sure employees are happy and then everybody wins," he adds.
On the local level, the company is looking at partners who can represent the company to the same level as the vendor's own employees do. "It is very important that our partners understand what it means to work with a multinational company. On a global level, we choose partners depending on the markets we operate in," he explains.
With a presence in most countries in the Middle East, the solutions provider has been focusing largely on the Emirates and Saudi Arabia. However, going forward, we can expect to see it do more business with countries such as Oman, Qatar and Lebanon.