On the occasion of Women's Day, we've profiled some of the leading lights of the channel industry.
Burcu Cansever Ezer, Infoblox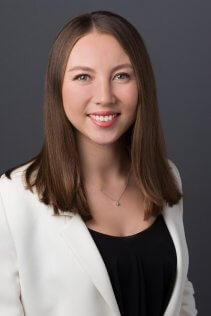 Burcu began her professional career as a Inside Sales and Marketing Representative for Turkey at a leading user and data security company ''Forcepoint'' (previously known as Websense).
"In 2017, I joined another top cybersecurity company ''Infoblox'' that specializes in DNS, DHCP, and IPAM, as a Business Development Representative. After one year, I was promoted to the role of Territory Account Manager for Turkey, with the responsibility of driving direct sales to customers. And recently I took over the role of Channel Account Manager, where I collaborate with partners to deliver innovative solutions and support our customers' digital transformation efforts. I have been with Infoblox ever since, continuously improving my skills and capabilities to help our customers navigate the evolving cybersecurity landscape.
"I'd say there are still relatively few women working in the IT and telecom industries, particularly in technical roles such as software engineering, network architecture, and cybersecurity. The tech industry has historically been male-dominated. While progress has been made in recent years to address this imbalance, there is still a long way to go. I think this is due to a variety of factors, including gender-based bias and discrimination, lack of female role models and mentors in the field, and systemic barriers to entry.
However, many organisations and individuals are working to change this situation. Many companies are actively working to hire and retain more women in technical roles. There is also a growing recognition of the value that diversity brings to the tech industry.
The tech industry is constantly evolving, making it a thrilling and dynamic field to work in. Keeping up-to-date with the latest technological advancements can enhance your confidence in professional discussions. As a woman at the beginning of my career, I acknowledge that I have much to learn. Nonetheless, the progress made by female leaders and women in tech so far is inspiring. I believe that mutual support among women has been instrumental in this progress. It's important to seek out a mentor who can offer guidance and a safe space to ask questions. Lastly, don't be shy to celebrate your successes and be proud of your achievements. Sharing your accomplishments can inspire and motivate others in the industry."
 Chantelle Tavid, NVIDIA MENAT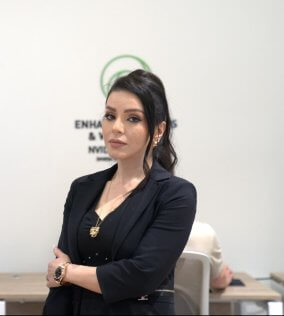 Chantelle manages the NVIDIA consumer business marketing in the MENAT region. She oversees retail and consumer marketing as well as working with manufacturers on GPUs and laptops such as ASUS, ZOTAC, MSI, Lenovo, Acer, and GIGABYTE, to name a few. 
"I truly love and appreciate NVIDIA in terms of our innovation and company culture. Our technologies impact the visual experience in video game development, film production, space exploration, medicine, computational finance and automotive design. In a nutshell, this is what our work is all about, that is, to amplify human imagination and intelligence.
Rather than dwelling on a particular challenge, I focus on finding a solution and how I can turn it into an opportunity. This involves evaluating the situation, reviewing the information available and having a solution-focused mind which includes keeping my emotions in check and maintaining professionalism. And of course, once I solve a challenge, I use the information I learn so that I can be prepared for the future.
Believe that you are enough of everything you need to be to achieve what your heart desires, so dream big and work hard to achieve it. Always push yourself to learn as much as you possibly can and never settle for the status quo."
EKTA PUTHRAN, BARCO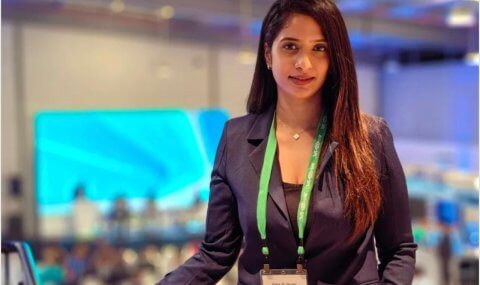 Ekta is responsible for Middle East and Africa Distribution, Channel, Enduser and Alliance partner network for Barco Collaboration Business.
"Work at Barco is always evolving into something better than what it was. Every day is different and is a constant adventure. The variability of my job is what gets me up in the morning and the reachability in terms of countries I handle in Middle East, gets me going during the day.
One of the core building blocks of Barco is "Together We Rise". This adequately embodies my fundamental goal of increasing the channel coverage and empowering them with the right tools and trainings.
Step one of resolving any issue, is to identify that there is one. Handling a high volume of channel partners cross MEA has its own repercussions as there will always be unforeseen intricate challenges that come up at the last juncture. Be it communication, commercial support or technical assistance, for me, it all boils down to having transparency from the start.
My advice to women reading this would be to look outside the conventional box of marketing, PR and HR as Technology is the future and will always be in demand in developed countries. You don't need an IT degree to find work here as there are different verticals within a technology company that you can easily get in if you have the skill set and right work ethic."
Joumana Karam, Acer EMEA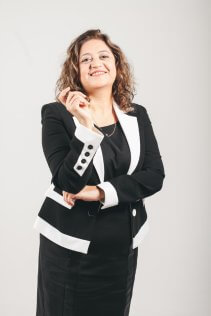 Joumana currently has a dual role at Acer: Head of Marketing for Acer MEA and E-Mobility Marketing Manager for Acer EMEA. 
"Although I came from an engineering background, I was surprised to see myself enjoying the marketing side of the business. My passion for technology is a significant advantage in marketing for Acer, it enables me to speak about the exciting new innovations that touch our everyday life in a very knowledgeable way. Additionally, my thirst for data and numbers enables me to interpret trends and make informed decisions about how to reach and engage with our target audience.
I see the challenges I face in my career as opportunities for growth. Whenever my voice was not heard or I was accused of being aggressive, I let my work and analysis of data do the talking. Whenever I was faced with negativity, I projected my positive problem-solving approach. I'm a firm believer that every challenge will trigger wonderful growth opportunities.
Technology is an interesting and creative field. The challenges that women face in the industry are no different than those faced by anyone else in other industries. Listen and learn from every situation, be flexible, and focus on the job at hand. And above all, fight the low self-esteem and speak up. Trust your own voice!"
Lara Yousuf, Mimecast
Lara is Regional Channel Manager at Mimecast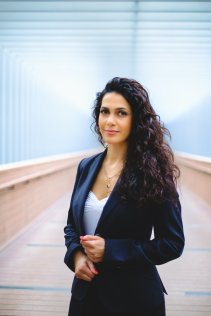 My role as a Regional Channel Manager is to work closely with key distribution and reseller stakeholders on a go-to-market strategy designed to unlock their true strategic partnership value. Through these engagements I am helping to build a channel ecosystem across the Middle East that advocates Mimecast's value proposition and enables organisations to improve their cyber resilience.
Meeting and working with different influential stakeholders who share the same passion and outlook as me about technology makes the job incredibly fulfilling. I also enjoy the problem-solving aspect of the role as it challenges me to always learn new things and think creatively.
I tackle the challenges I face with open-mindedness and patience, and I strive to proactively prepare for potential obstacles.  I always aim to leverage various resources to help me, and at Mimecast we have a culture of tackling challenges as a team.
Representation of women in the industry is still lagging, so my advice to others would be to use this as motivation to make their mark. They can bring a fresh approach and unique perspectives that many companies are looking for and can benefit from. By doing so, they can also inspire younger women to do the same.
Larissa Crandall, VEEAM SOFTWARE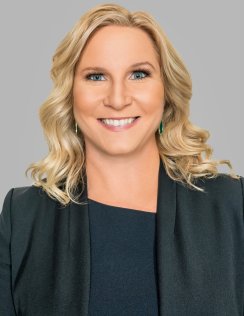 Larissa is Vice President Global Channel & Alliances at Veeam Software
"I've been fortunate to work with some incredible men and women leaders throughout my career, challenging my growth and supporting me. We've come a long way in empowering women since I first began my career in the tech space, be it through the growing demand for women of all backgrounds, races, and ethnicities to be acknowledged for their contributions leading to greater efforts in implementing Diversity, Equity, and Inclusion (DEI) programs across enterprises and industries. This year, we speak of embracing equity. #EmbraceEquity validates and reinforces the idea that women must be given the same opportunity to succeed as men, and it provokes internal reflection for women in power to seek the same equitability and working to drive this for future generations.
 In the world of tech, I have spent more than twenty years successfully growing my teams and transforming global ecosystems. While the effort involves creativity and strategy, the end goal is quite simple: We grow together. We help each other. No one is an island. #EmbraceEquity is about pushing for a global ecosystem of interconnected humans to work and grow with each other's support and skillset. As a woman in the tech space, especially a female leader, I feel it's my responsibility to give back by mentoring women sharing my learnings from my career to help women grow. I would urge young women to continue pushing the norms and know they deserve to succeed. Also, to be an ally themselves with other women of different backgrounds to help support each other. Create your network, expand your inner circles to foster a more diverse and inclusive cohort of powerful women who can support each other and grow together." Grateful to work at incredible organisations in my career including Veeam, where the culture strong is strong and supportive."
Lena Halbourian, Commvault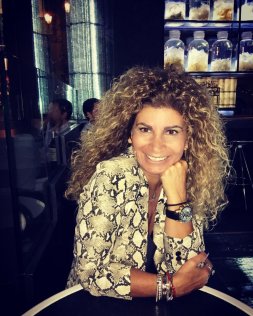 Lena is senior Regional Head of Marketing for Switzerland, Austria, SEE and MEA region, at Commvault. 
"I am motivated by many aspects of my job, I love the challenging part of it, the daily knowledge that I gain and the people that I meet, not only in the tech industry but from all walks of life. What inspires me is compassion, kindness and when I see women supporting each other and routing for each other's successes and achievements.
Many years of experience in this industry has thought me to be patient and resilient and that challenges can only be overcome when we take a minute to consider the pros and cons which would save us the risk of taking hasty decisions we might regret in the future.
I would advise women who aspire to be in this industry, to be passionate about what they do, resilient and determined, stay always up to date on the latest market trends and directions and never stop learning. Always be self-confident and ensure their voices are heard but most importantly leave a legacy that they are proud of and that the coming generations can learn from."
Loubna Imenchal, Logitech AMECA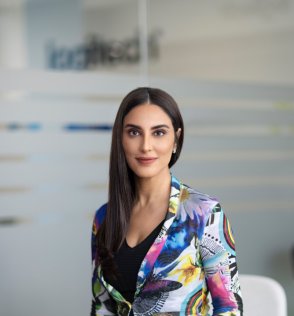 Loubna is the Head of Video Collaboration at Logitech AMECA. She oversees all aspects of sales, operations, and business development pertaining to Logitech's Video Collaboration solutions.
 "Enabling customers and partners in achieving operational excellence in today's demanding hybrid workplace is highly motivating. Witnessing the success of our customers as a result of our extensive range of solutions can be gratifying.
 We continue to keep the customer and the partner experience at the core of our efforts. We are focused on enabling partners to help businesses accelerate growth through workplace and collaboration solutions that meet the evolving needs of customers. Helping partners accelerate their Logitech growth trajectory is a top priority, and we are excited for what remains ahead as we enhance our partner program.
 Since I consider myself a problem-solver, whenever I identify a challenge, I break it down into smaller, manageable parts, evaluate the options, and implement the best solution.
 Given the numerous opportunities for career growth in the IT channel ecosystem, my advice would be to be persistent and motivated. However, with technology advancing at such a rapid speed, it is critical to constantly expand skills and knowledge through education and training, as well as remaining up-to-date on the latest trends and breakthroughs."
Maya Zakhour, NetApp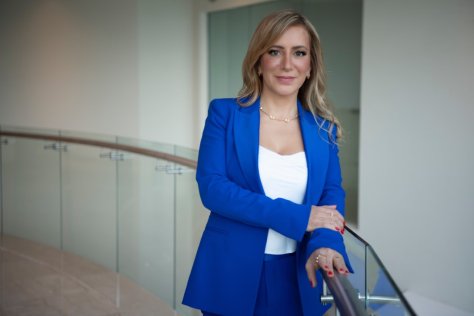 Maya is Director Channel Sales – Eastern Europe, META, Iberia & Latin America at NetApp.
In my role as director for channel sales in Eastern Europe, META, Iberia & Latin America, I work to build a strong partner ecosystem in the region and focus on developing NetApp's services business through our partners, while overseeing the commercial and velocity business.
Managing such a large and diverse territory exciting on a daily basis. No two markets are the same and I get to acquire a different perspective on how the channel functions in different parts of the world. I meet so many interesting people from different cultures, am exposed to new ideas and have the opportunity to share our learnings and experiences. Leading and being part of a large team is exhilarating.
Communication is the key-being open and transparent, and having honest conversations with partners is important. The most common issues can be managed with a well-thought-out plan.
Being in the channel is all about building relationships and the opportunity to develop strong networks. The IT channel business is so much more than just technical jargon and selling. It gives women opportunities to bring in different competencies. Not only do you get to work closely with vendors, partners and end-users, but you also get a broader view of the industry and businesses and how they all come together to form, what is today, the backbone of global economies. Women can contribute at a strategic, tactical and operation level, so they must capitalize on every opportunity they have to make a successful career in IT and channel.
 Meriam El Ouazzani, SentinelOne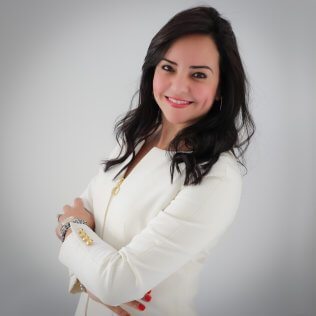 Meriam is Senior Channel Manager at SentinelOne, responsible for driving sales and revenue growth by expanding and accelerating the company's reach through distributors and value-added resellers (VARs).
"Through my role, I'm committed to driving innovation and creating value for the company and our partners, all while delivering value to our customers and prospects within our ever-evolving cybersecurity industry.
"It is a true privilege for me to work alongside an exceptional team, and to have the support of some of the most distinguished leaders in the industry. Moreover, working with our incredible partners, who help us expand the market in the META region, is a genuine pleasure. While our SentinelOne cybersecurity technology is undoubtedly unique, it is not the sole reason for our success with customers. Our partners play a critical role in driving the company's success, and SentinelOne acknowledges the value that our channels bring. I take great pride in transforming the partnerships we have in the region, and I find inspiration in driving innovation and making a meaningful impact by developing and executing effective channel strategies that help our distributors and channel partners grow their businesses while contributing to the overall success of our company.
The only challenge is the one you have in mind, and not really the one you face. I believe in my skills and capabilities, and I don't shy out from asking questions or sharing my ideas. It's also important to seek mentorship and find true mentors who believe in you, this support goes a long way in light of any challenge.
Make sure you are heard, and don't hold back from sharing your ideas and opinions. Remember, there is power in diversity. You have a voice, and it's vital to use it as every time you stand up for yourself, you are standing up for women across the industry, and breaking down the barriers for someone else. Be an example to both men and women around you.
Most importantly – believe in yourself and never take no for answer, you know you can do it."
Nigina Bender, Jabra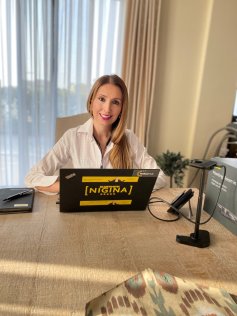 Before joining Jabra, Nigina was working with EnGenius Networks (a brand of Senao Networks, Inc.), a networking expert in wireless communications and radio (RF) technology with headquarters based in Taiwan.
"I remember in one event in Turkey I was called to the stage to do a speech, and was introduced as a woman from Tajikistan, living in Dubai, working for a Taiwanese company, and speaking Turkish amongst others like English, Russian, Farsi, Uzbek and Tajik of course.
For those who are not familiar with the Jabra brand, we are part of GN group. From the first telegraph cables linking West to East, to the first wireless Bluetooth headsets, we've been transforming how people experience sound for over 150 years. Today, our research and engineering keep us one step ahead of the ever-changing audio-visual needs of the modern world.
In addition to my professional experience, I have also volunteered my time to support cancer children and Children's Cardiology center. Received a Certificate Of Appreciation from Médecins Sans Frontières, Dubai, UAE. I'am also a Board member in couple of Tech companies as well as served as the Chairperson of the Board for the Living Legends Community and worked with Counterpart International, Luis Berger and the United Nations Development Program in Dushanbe, Tajikistan.
My first business goal was to create new distribution channel, grow team in the region and think of out of box to achieve business goals and growth. Which led to nontraditional for IT industry approach which led to opening of our first "Worlds First Hybrid Work Experience Center" in Dubai Design District where Office Furniture Brand BENE comes together with leading technology brands like Microsoft, Jabra, Lenovo Jupiter to offer one complete solution for Hybrid working starting with integration of office furniture, Office lighting, Technology and IOT solutions in one place. This led to the opening of same Hybrid Working Experience Centers across EMEA.
Every problem has a solution, every challenge has a solution – Just have open mind, be creative."
 Nurcan Bicakci Arcan, SaS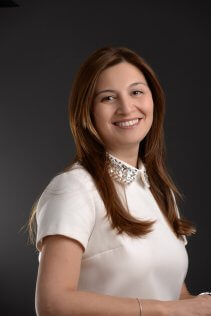 Nurcan is Regional Marketing Director at SAS and leads the marketing team, develops and executes a regional marketing strategy aligned with the company's objectives, analyze market trends, and develop targeted campaigns and content strategy.
"At a time when disruption is happening faster than ever before, working for SAS exposes you to a universe of inspiration. We turn times of uncertainty into times of growth and innovation by empowering businesses to make decisions with confidence; based on data, analytics and AI, which is fascinating.
We invest and develop solutions for nearly every industry and are moving them to our cloud-native SAS Viya platform. We rely on our channel partners to guide customers through the deployment and help them optimise the benefits and impact of their investment in SAS solutions for their analytics needs.
"When dealing with an issue at work, I always find myself taking an analytical, logical approach. But I can say that critical thinking and open-minded collaboration with people around you are the right ways to solve any challenge.
Technology is ubiquitous and influences everyone. Therefore, women must participate more in the conception and development of technology, not just in its usage. And they should always keep in mind that there is nothing that they cannot accomplish."
Pamela Audeh, Micro Focus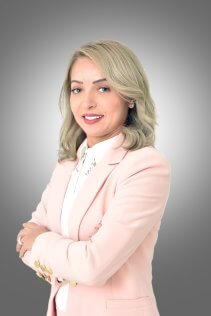 Pamela manages the channel and alliance sales in Microfocus, an Opentext company, for UAE and Oman.
"My role is focused on extending our sales and market reach through our partners, this would include building strategic relationships with the partners, promoting our products through their network, enable them to become our product ambassadors and creating a framework that would help in the continuous improvement of the partners sales, enablement and ultimately their and our business results.
"I love how technology can introduce massive opportunities of increasing the efficiency and effectiveness of our customers, and this the key driver of what I do, it inspires me when I see how our products are helping our customers achieving their strategic objectives and sometimes it can even change the way they are conducting their business and I'm very proud to be able to help customers through our network of partners
I always think of myself as a problem solver and a positive thinker and this will always help me in overcoming the challenges I face and in many cases I step in to help challenges for colleagues and partners as well, being a people person who believe in team work, continuous learning, empathy and positivity are my secret recipe for addressing any challenge.
I have many in mind and I can always be reached to help and support women in our industry and I genuinely believe that women can do great things and can always show their value, but in short I believe that the most important advice I have for women in our industry is to believe in themselves and the value they can bring and to believe that nothing can stop them from carving their path other than themselves. I wish that the women population and value will continue to grow in our industry."
Raji Joy John, StarLink, an Infinigate Group company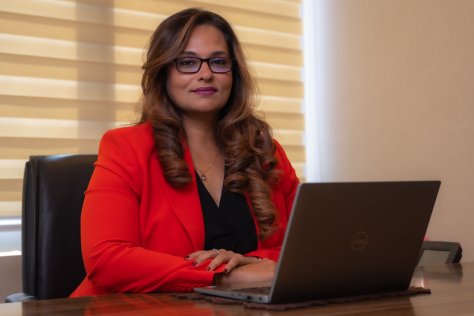 Raji is Marketing lead at StarLink, an Infinigate Group company.
"My role comprises strategic marketing planning and operations to accelerate business growth for StarLink and our vendor community in the MENA region.
Marketing is all about making meaningful connections, nurturing business relationships, being creative, and effective storytelling.  The fact that I can associate myself at different levels on the above, in every project that I accomplish is what I love most about my job. Gaining a fresh perspective motivates me.  Having the power to influence change with a creative approach that can impact the entire line of business is inspiring.
Challenges in my job have helped me become resilient and gain greater levels of perseverance.  It has taught me valuable lessons on how to grow and succeed. The approach I prefer is to look upon a demanding situation as an opportunity to learn and prove myself. Though at times, it can get the better of me. However, we know that growth happens only when we are willing to venture out of our comfort zone.
Don't aim to be a perfectionist.  Aim to be a better version of you.  This is more realistic."
Samar Al Hilo, Fortinet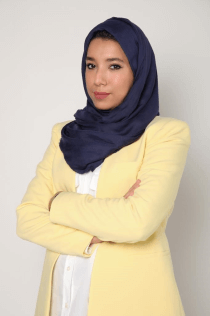 Samar joined Fortinet 7 years ago, as inside sales representative through the years I grew up as a person overcoming the experiences and challenges that made me today the manager who works with great team of women building their skills and capabilities to empower them professionally and socially.
"Interacting with people, knowledge, and experience exchange. The environment of our organisation is very supportive and women empowering that allows creating a climate of trust.
Regarding challenges, Sara says she tackles the various challenges in her job by "continuing learning and taking every challenge as an opportunity to grow. Set your standards high, maintain self-confidence, build knowledge and leadership skills."
Sara Verri, Nozomi Networks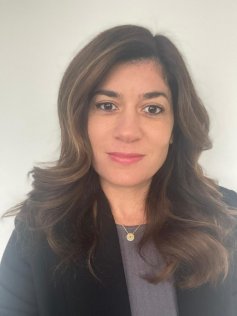 Sara is responsible for driving EMEA marketing strategy and execution for Nozomi for the past two and a half years.
"By successfully leveraging partners wherever possible to help us meet and exceed our goals, we have built a strong partner ecosystem that last year contributed to around 95% of our revenue. More recently, I have moved to a global role as Global Partner Marketing Director at Nozomi Networks, where I will develop and promote strategies to enhance our overall go-to-market engine via partners worldwide.
"I started my career in IT almost 16 years ago and since then travelled consistently and lived in different countries, thanks to the flexibility this industry gives you.
I love the diversity, working with so many cultures, helping colleagues and partners feel a part of the same mission and in turn working together towards one goal. Nozomi Networks and the people here inspire me to go above and beyond: seeing our founders (with whom I share Italian roots) continuously innovating and disrupting this market without losing a sense of humbleness as well as my colleagues, who are always going the extra mile to support our customers, motivates me.
Challenges will come and go, so I tend to focus on the end goal and continually remind myself of the larger vision, including what we're building as a company and ultimately a team. Once I have all the working pieces of the challenge ahead, I align the steps I need to get the job done. The purpose and people provide meaning to what we do and motivation too, so it's always a worthwhile reminder when I face challenges.
To always believe they are a peer, worthy and equal and in charge of their own success. To not focus on numbers (more men than women in IT), to continue building brick after brick, to bring into the business their vision and values, and their sensitivity too. To always trust their gut."
Sonali Basu Roy, Bulwark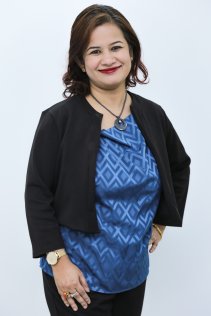 Over the last 12 years, I have faced unique opportunities in the form of either creating brand awareness for new cybersecurity technology players in the regional market or helped in creation of brand equity of the organisation as a Thought Leader in the cybersecurity domain.
"There are many moments of pride & accolades. However, the one thing that most satisfies me is the ability to successfully devise marketing strategies having measurable mix of direct, Indirect and Digital channels creating positive impact to the business goals & objectives. We are successfully developing, directing & implementing various strategies across the region to promote our products and services through the channel, which includes formulating and implementing marketing plans and budgets along with vendors for their partners, working with advertising and media agencies, monitoring and reporting the success of all marketing campaigns, devising go to market strategies, analysing market trends and delivering marketing communications for the organisation.
Women should believe in their capabilities and should be quick learners and acquire different skills. Market trends and mentalities are changing and there is plenty of opportunity for those who are dedicated and motivated. I strongly believe that success and passion towards your job & responsibilities are correlated and would enable in achieving the desired level of success and at a shorter timeframe."
SPANDANA GUDAPATI, HUAWEI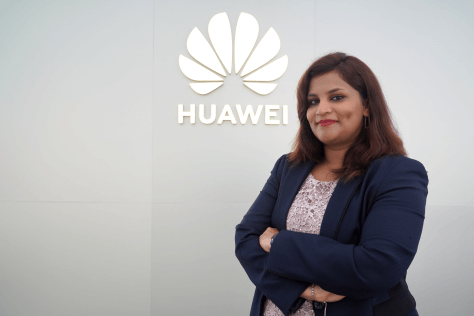 Spandana is responsible for distribution marketing, channel programs & incentive management, partner marketing funds and partner operations across 19 countries in the Middle East & Central Asia region.
"I'm a people's person, so I love the collaboration opportunities that my job provides across the region to collaborate with various channel stakeholders. Understanding the industry trends, and driving market growth through the channel is something I truly enjoy.
The vast portfolio of Huawei products & solutions and the fact that Huawei is a leading global, fast growing and dynamic provider of information and communications technology (ICT) infrastructure and smart devices provides a great platform to create an impact as well as take up new challenges, and that is the driving factor that keeps me going.
I'm grateful that throughout my career, I had the trust, flexibility and empowerment that I needed to be able to have the right balance between my work and family. I hope all women in our region can benefit from similar opportunities.
Women bring unique skills to the workplace, they are generally known for being patient, multitasking, perseverant, dedicated, hardworking, and objective driven as these are necessary to allow them to fulfil both, their professional and family responsibilities. My advice to women in the industry is: Go with your gut, believe in yourself and be brave. Sending more power to all the ladies in the tech industry."