Amer Khreino, Technology Panellist at CPI, shares his views on the 5 main challenges that  the IT channel industry is confronting today.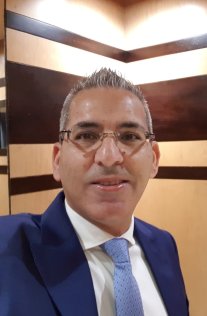 In a new era where technological innovation is defining new ways of thinking, living, socialising, and working, it is inevitable to consider its positive impact on business. Digital transformation has been instrumental in driving customer experience, improving profitability and operational excellence, aside from other aspects that affect business success!
Digitalisation is helping all types of businesses transform and evolve. Collaboration and unified communication had enabled companies during recent lockdowns to stay alive and operational, Artificial Intelligence (AI) is helping doctors diagnose diseases and treat patients, and cyber-security is inventing secure ways to protect sensitive data and ensure compliance.
Having said that, digital transformation came with its own challenges, especially for the IT channel, which is responsible for driving the transformation journey with its customers. The top 5 challenges that are shaping the current IT channel are:
Crowded Space
Gone are the days where a bunch of hi-tech companies dominate the tech space. Today, there are thousands of startups and unicorns across emerging technologies who are trying to demonstrate value and seize market share, including cyber-tech, BI/Analytics, AI & ML, IoT, 5G, VR/AR, Digital Twin, amongst others. This rapid pace is exerting tremendous pressure on the IT Channel to make right product selections, create market awareness, and generate recurring sales.
Lack of IT Skills
With such accelerated rate in innovation across so many technologies, a growing skill-shortage is developing globally. The lack of expertise in specific key areas such as programming, s/w development, technical architecture, advanced analytics, and project management are causing delays in driving the digital change and losses to IT Channel profitability.
 3. Changing Customer Needs
The last two years have been dramatic, showing us how things can swiftly and instantly shift. Remote connectivity and hybrid access to corporate resources were the name of the game during the past pandemic. This period had also accelerated the online e-commerce economies and had flipped the classic retail model in favor of online shopping and smart touchless self-checkouts. This has forced IT Channel to change their business structures and GTM to accommodate new business models that rely on cloud subscriptions and everything-as-a-service business models.
Regulatory Compliance
Cloud Platforms led by Microsoft Azure, AWS and Google Cloud were Game-changers and provided IT Channel with new revenue streams through easy and fully integrated subscription business model. Platforms include a wide spectrum of services that cover IT software, infrastructure, and platforms. However, this business model has created concerns for conglomerates and other regulatory bodies regarding data breach and compliance to international regulations such as GDPR and PCI, besides other business concerns related to business continuity and disaster recovery.
Financing Solutions
The emergence of modern technologies requires a modern and progressive financing model that can support IT Channel and their respective customers. Pay-per-use model, everything-as-a-service, and equipment leasing are only few examples. Unfortunately, access to such flexible financing solutions is not available in all markets, thus limiting the growth potential of the IT Channel.
Despite that all above challenges are not under the direct control of the IT Channel, they are certainly well-known issues that can be mitigated. IT Channel needs to drive the right strategies when it comes to digital transformation and change management. They need to present clear product roadmaps that can satisfy the needs of their customers and drive effective execution plans that can ensure success.