Rahil Ghaffar, Director, Sales for Middle East & Africa, Virsec, speaks to Anita Joseph, Editor Reseller ME, about the key learnings of 2021 and top priorities for the channel in 2022.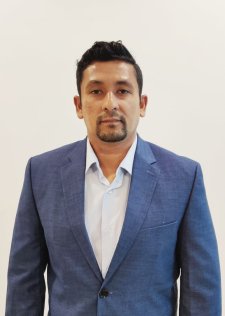 Tell us about your channel partner ecosystem. What were the key learnings in 2021? 
Virsec is a channel-focused company. We have built a very robust partner system with attractive outcome-based incentives for partner's team. There is an automated deal-locking system already in place for every opportunity. We have a very strong focus on our partner- team enablement through trainings and certifications for customer delight. Some of our strategic partners enjoy the benefits of joint marketing activities and funded heads and a healthy bottom line. We have been partnering with organisations who share our mission to make cyberattacks irrelevant. Virsec works closely with many partner-centric companies whose mission is to protect end-user software infrastructure. 
How have you been helping partners adapt to the rapid technological changes, especially since the pandemic? 
Virsec constantly keeps innovating. Virsec's new runtime protection technology ensures protection and detection against sophisticated zero-day fileless attacks, which get generated in the memory directly rather than loaded from files on the disk. Virsec's new capabilities give detailed in memory forensic analysis as well as protection in milliseconds against such attacks. Our partners get the advantage of introducing such innovative technologies to their existing customers and even to their new customers, where it acts like a door opener. Many times, Virsec's comprehensive protection at host, memory and web layer enables the partners to offer a more robust and trustworthy solution to their customers. Partners are able to cater to our wider audience since they can position our solution and plug the security gaps in hybrid environments of the customers.  
Customers don't want to buy single products and narrow solutions anymore. Now, they expect fully integrated, end-to-end, tailor-made joint solutions that create a holistic customer experience. We encourage our partners to engage across the whole lifecycle of their customers, from pre-sales activities to post-sales activities like adoption, enablement, consumption, and renewal. 
What are some of the main trends driving the channel today? 
Customer demands drive the business of the partners. One of the most notable trends is the shift to the cloud as organisations continue their digital transformation journeys. In fact, cloud services spend was already growing much faster than on-premises IT spend pre-pandemic and this momentum has only increased during the pandemic.  
The second trend is around operational complexity. As organisations, regions and countries go in and out of lockdown and need to scale up or scale down certain initiatives, it has created significant IT challenges. In today's digital business environment, you've got to stay innovative and agile to compete, grow, and thrive. 
Finally, as ransomware, remote code execution attacks and other threats grow in sophistication, and enterprise environments hybrid, cyber security and compliance become critical challenges. It's extremely important for organisations to protect against such threats.  
What are your top priorities for the channel in 2022? 
In continuation with our current year strategy, we want to continue to focus on onboarding partners who want to make cyberthreats irrelevant. We want to grow our channel  presence in KSA, Egypt, Jordan etc and expand our current footprint in UAE, Qatar, and the African region. We are always eager to hear constructive feedback from our partners to better our current partner onboarding process, learning portal and deal registration process.