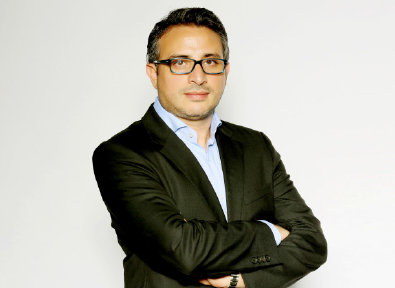 Haider Salloum, Small Medium Business Director, Microsoft Gulf, explains how channel partners play a crucial role for IT adoption within SMBs.
In the mobile-first, cloud-first world, technology is a make-or-break factor for any business. The businesses that embrace technology to reinvent themselves and their industries will thrive, while those that choose to hang on to the status quo risk extinction.
Currently, SMBs constitute 94 percent of all companies in UAE and are widely considered the key drivers for economic growth and employment. However, the low level of modern ICT integration into business threatens to derail the current SMBs environment, which has prompted IT players and governments to advocate for a more tech-savvy SMB community.
The Microsoft partners play a key role in driving adoption of IT solutions within the SMB segment, providing customers with a range of cost-effective IT products and solutions to help them achieve their business goals. It is for these reasons that Microsoft has, over the years, created a culture of supporting SMBs through its wide network of channel partners, who play an indispensable role within the start-up ecosystem in terms of helping a start-up enhance their output and profitability. Our partners are on the frontlines of aiding businesses use technology to transform, through our powerful offerings, our ubiquitous mobile solutions and our intelligent cloud.
With IDC predicting demand for cloud and hybrid services to reach US $108 billion by 2017 globally, a new and vibrant market opportunity exists for IT channel partners who are investing in the cloud to satisfy growing demand. By extending cloud services to small businesses, channel partners are able to widen their revenue streams through managed or hosted services.
Cloud technology solutions enable SMBs to build modern workplaces where projects can be worked on remotely collaboration is enhanced through virtual meetings. This results in deeper business insights and a stronger connection with customers.
Cloud solutions powering SMBs
The cloud opens up new business opportunities for partners to support SMBs, and IT corporations are helping them take advantage of those opportunities through programmes geared towards extending cloud adoption. IDC research shows that cloud-oriented partners, with more than 50 percent of their revenue coming from the cloud, have experienced on average 1.6 times the gross profit and 2.4 times faster growth than non-cloud-oriented partners. The research further reveals that Microsoft cloud partners are evolving quickly and capitalising on the recurring revenues generated from managed services.
For example, Microsoft is boosting cloud adoption through its Cloud Solution Provider programme (CSP) and the Azure Certified for Hybrid Cloud programme. CSP allows partners to own 100 percent of the customer lifecycle. This programme gives Microsoft partners complete control to ensures that SMBs can rely on partners to get the most out of their cloud solutions.
Microsoft also has the broadest set of Go-To-Market (GTM) and licensing offerings to enable any type of partner to benefit from the cloud opportunity and build a recurring profitable business while ensuring high levels of customer satisfaction are maintained.
Cloud accelerated adoption programmes
CSP allows partners to address customers' IT needs across infrastructure and CRM with Office 365, Windows Intune, Enterprise Mobility Suite, Azure and CRM Online. CSP is designed to strengthen customer relationships and expand cloud sales opportunities by enabling partners to own and control the customer billing, sell integrated offers and services in a single package, as well as directly provision, manage and support products and services.
The popularity of this programme has seen Microsoft expand CSP into 135 markets, with new products (Azure and CRM Online joined Office 365, Intune and EMS) and additional platform capabilities to help partners drive marketing and sales automation and scalability.
Most recently, Pacific Controls Cloud Services (PCCS), the Middle East's leading ICT-enabled managed services company, announced its participation in the Microsoft Cloud Solution Provider Programme (CSP).  This has given PCCS complete ownership of the customer lifecycle, allowing it to easily sell Microsoft cloud services and help customers realise the benefits of the cloud by owning the entire billing process and directly managing support.
Empowering more channel partners
IT solutions providers are increasingly engaging with partners to devise better ways to empower SMBs and widen their adoption of modern technologies. In July, for instance, Microsoft announced the Azure Certified for Hybrid Cloud programme, which extends the success of its Cloud OS Network (OS) to empower service providers to bring hybrid cloud solutions to even more SMB customers.  The programme enables service providers to deliver Microsoft-certified hybrid solutions that will make it easier for SMBs to leverage the cloud on their terms, through certified partner solutions and best practices for hybrid cloud deployments, including connections to Azure globally.
SMB upskilling
SMBs in the region still face high operational costs and collaboration challenges that could be easily addressed by adopting smart collaboration features, as well as the powerful cloud-based software solutions delivered through channel partners. In order to empower these organisations to take advantage of the available technology, however, it is not enough for IT organisations to simply provide business-enabling technologies. They must also work closely with their partners to help SMBs fill the skills gap that can exist as the rate of technological innovation accelerates. Aware of this fact, Microsoft — together with local partners — offers on-premise workshops and free online classes in basic business skills, as well as online tutorials about products, and hands-on training on their technologies. All of these assets can help SMBs to become confident technology leaders.