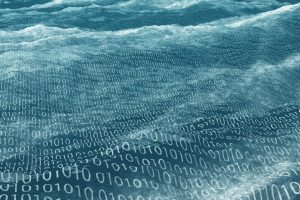 The growing importance of the chief data officer reflects the central role of information in digital business, says Gartner's research director Alan Duncan.
The rise of the chief data officer (CDO) demonstrates the increasing need for overt leadership of data-driven digital business, as well as the need to champion the value of data assets.
The concept of considering information as an asset is becoming increasingly pervasive. Despite this, the disciplines required to be effective in managing information as an asset and maximising the business value from it are not yet widely practiced.
According to Gartner's research, the CDO role is still new in the large majority of companies — more than 80 percent assumed the role in the last two years, and 60 percent of current positions were created in 2015.
What does a CDO do?
Whether an aspiring CDO or an executive leader seeking to appoint one, it helps to know what people currently performing this function are responsible for:
• Assuming executive responsibility and accountability for enterprise information assets
• Working with board members and other C-level executives to establish vision and create a culture that treats data as a cross-corporate asset
• Identifying and standardising the use and governance of information in support of the overall global business strategy
• Leading the organisation to produce data insights that help drive strategic and tactical business opportunity, and championing a data-driven, decision-making culture
Where do CDOs come from?
CDOs' common work experiences and prior roles include:
• A background in analytics: 63 percent of CDOs globally were in a diverse range of data and analytics roles prior to their current appointment.
• A range of other line-of-business roles such as sales and marketing (16 percent), and finance and operations (10 percent).
• While a degree of technology awareness is required, the CDO is not a technical role. Only 9 percent had a prior position in a traditional IT department.
How to succeed as a CDO
There are three main characteristics that will lead to success in the role. CDOs must:
1. Be the emergent leader for data-driven business
While a relatively new role, the increase in the number of appointed CDOs reflects the rising number of organisations that are taking data and analytics aspects seriously and preparing for them. It's important to adopt responsibility for ensuring information-based business transformation, value creation, operational efficiency and improved risk management.
2. Be business-centric, data-oriented, analytically minded and culturally aware
Successful CDOs will be able to influence the culture and behaviour of peers and colleagues, pushing the organisation to become more data-driven, information-centric and analytical. As the role matures and demands increase, successful CDOs will recognise the different cultural characteristics needed to highlight the business value of data.
3. Focus on the link between data, analytics, business processes and outcomes
By focusing on these linkages, CDOs will be able to create business relevancy and establish themselves as the catalyst for data-driven business value. There's a clear opportunity to become the individual within the organisation who identifies, articulates and evangelises the business value of data in support of better business outcomes.