DUBAI, UAE., November 23, 2021: IT spending in the Middle East and North Africa (MENA) region is forecast to total $1.7 billion in 2022, an increase of 2.6% from 2021, according to a recent forecast by Gartner, Inc.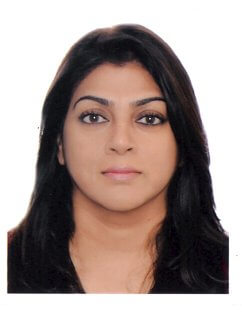 "The recovery of the IT sector in MENA will continue in 2022", said Miriam Burt, Managing Vice President at Gartner. "In 2022, digital transformation projects will advance moderately from 2021. Underpinned by the GCC Country Visions, the rapid shift of the Gulf Cooperation Council (GCC) countries from an oil-exporting economy to a knowledge-based economy will be a major influence".
The rise of renewable energy and the subsequent dip in oil prices due to COVID-19 expedited the transition towards a knowledge-based economy to reduce the regions' dependency on oil exports. Additionally, the direction and guidance from the various governments of the GCC in their country vision statements, the advent of 5G, increase in digitally skilled local workforce, and rapid digitalisation of sectors such as banking and retail, will present a growth-conducive environment for IT spending in the region through 2022.
Communication services will continue to be the largest segment in 2022, making up 66% of total IT spending in 2022. IT services will emerge as the fastest growing segment in MENA in 2022, forecasted to grow 8.6%, followed by the software segment which is expected to grow 8.2%.
Devices will be the only segment expected to decline in 2022. In 2021, the pandemic response was a primary reason for the uptick in spending on devices. This trend will stabilise in 2022 as MENA CIOs will work on advancing their remote/hybrid working models, virtual learning, digital commerce and tele-medicine projects.
More detailed analysis on the outlook for global IT spending is available in the Gartner webinar "IT Spending Forecast, 3Q21 Update: Help Employees and Customers Stay Connected."
Gartner's IT spending forecast methodology relies heavily on rigorous analysis of sales by thousands of vendors across the entire range of IT products and services. Gartner uses primary research techniques, complemented by secondary research sources, to build a comprehensive database of market size data on which to base its forecast.
The Gartner quarterly IT spending forecast delivers a unique perspective on IT spending across the hardware, software, IT services and telecommunications segments. These reports help Gartner clients understand market opportunities and challenges. The most recent IT spending forecast research is available to Gartner clients in "Gartner Market Databook, 3Q21 Update." This quarterly IT spending forecast page includes links to the latest IT spending reports, webinars, blog posts and press releases.