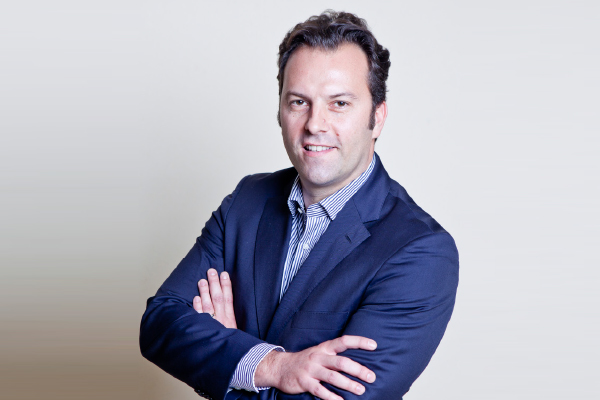 Laurent Marini, Managing Director, Saudi Arabia, Oman and Bahrain, Orange Business Services, gives his take on why the corrosive effects of climate change need to be reversed through smart technology. 
The year 2016 looks like being the hottest year on record; April 2016 was the hottest month on record globally and was the seventh consecutive month breaking global temperature records. Concerns around a 'climate emergency' have been compounded by Nasa figures showing the rising global temperature of land and sea.
The last World Climate Summit in Paris in December 2015 concluded with the signing of a deal that leaders say is the best chance to save the planet. This action against climate change comes as climatologists report Greenland's glaciers are melting at a speed not seen since the end of the last Ice Age 10,000 years ago.
A range of providers and technology-focused industry groups are developing solutions they hope can help protect Earth's under-threat ecosystems.
Renewable energy, M2M, data analytics, smart grids, cites and smart transportation all have a part to play.
Cutting air pollution
Air pollution is a serious and growing global problem: 87 percent of the Earth's population lives where air is toxic. In addition, the UN Human Settlements Program says urban areas generate up to 80 percent of global greenhouse gas (GHG) emissions.
To help meet this challenge, IBM Research announced expansion of its global Green Horizons initiative. This data crunching solution uses advanced machine learning and IoT technologies to deliver advanced air quality forecasting and decision support. It generates high-resolution 1km-by-1km pollution forecasts 72 hours in advance, and pollution trend predictions up to 10 days into the future.
IBM has already reportedly helped Beijing reduce particulate matter emissions by 20 percent. The technology will also be used in Delhi, Johannesburg and other cities in China to cut pollution.
Going electric
Electric vehicles can play a key role in reducing air pollution, and French automakers Citroen and Renault have both introduced new electronic vehicles, including a 16-ton all-electric truck with a 200km range. The truck is currently undergoing real world testing and is expected to reach market in 2020.
Another energy-related NGO, Energy Unlocked, also debuted at the event. The group aims to use technologies like smart metering, Internet of Things, storage, batteries, demand response, load shifting, and grid edge technologies to promote renewable energy use. COP21 saw the debut of the Sustainable Energy Marketplace, a platform that connects renewable energy projects with investors.
Energy storage
Technologists are also looking to develop energy storage solutions. One interesting recent development comes from Linköping University's Laboratory of Organic Electronics, where scientists have created Power Paper – a new material that can store large amounts of energy. Like paper, Power Paper is made from a cellulose pulp, but the fibers are mixed with an electrically-charged polymer that is capable of storing energy. This cheap solution charges in seconds and the developers see it as backup energy storage for renewable energy sources.
There's growing recognition of the need to foster good habits among energy consumers. Oroeco introduced a personal climate action app smartphone users can employ in order to track the carbon impact of what they do. This gamification of the problem should help people understand the consequences of their actions.
Businesses have an important role to play in reducing climate change. As UN Secretary-General Ban Ki-moo remarked, opening COP21, "How we do business today will determine if we can do business in the future."