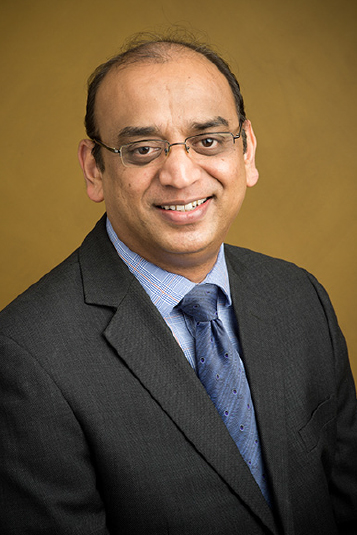 In the Middle East, like elsewhere around the world, many companies continue to live with complex legacy IT infrastructures, even as they face a growing customer demand for more agile and user-friendly services and products with 24/7 availability. At one time, the usual response to such diverse and dynamic demands would have been to develop more systems, even if that meant adding multiple layers of complexity to the technology infrastructure. Today, however, it is imperative that the onus shifts to simplification.
By simplifying their IT infrastructure and running it more effectively, companies in the region can make their IT easy to consume, govern and change, while driving cost efficiencies.
High adoption of disruptive digital technologies, such as social, mobile, analytics and cloud (SMAC), sensors and the Internet of Things, coupled with the ongoing consumerisation of IT, is changing how companies and organisations in the region think about their IT systems. Their expectations of what, and how fast, these systems can deliver have also changed. Applications are expected to be agile, quickly deployed and easy to use, often across multiple devices. While the cloud has been in use for a while to deliver such services, cloud technology itself has now further evolved with the rise of hybrid cloud services. In other words, organisations are required to manage and integrate both public and private cloud apps.
At the same time, infrastructure services have also converged. A few years ago, IT companies often specialised in one area whether it be networking, storage, high-end servers, and so on. Now, specialised companies have once again diversified, offering everything a company could need in one box.
Converged infrastructure has the potential to allow organisations to take a simpler approach to their IT infrastructure, and the new, SMAC-centric model of enterprise IT now makes simplicity a necessity. IT is no longer seen as a cost centre and its key goals have expanded beyond mere availability to encompass productivity and connectivity as well. CIOs want IT services that can be used, managed and procured both quickly and easily. Only a few years ago, building a new system would take months and often required multiple approvals. Now organisations expect new systems to go live almost on-demand.
A telling example is the Middle East's financial sector, where growing customer expectations around digital experiences have necessitated IT transformation, integration and consolidation. Despite recent investments in mobile solutions, the financial industry has not been able to address the issue of a large number of siloed IT systems. As a result, leading companies in the Middle East are increasingly investing in initiatives aimed at enhancing competitiveness and operational efficiency. They are looking to build simplified, next-generation IT infrastructure that can accelerate their digital transformation journey.
This can, for example, be done by leveraging investments made in omnichannel and mobile capabilities to simplify infrastructure. The ultimate objective is to provide customers with a unified experience of dealing with one institution that serves them consistently and delivers value-added services. This can be made possible through a powerful infrastructure engine that has the ability to analyse customer data in real-time and offer better solutions and services. More than ever, simplified IT infrastructure across a banking and financial services institution is an important precondition for turning the quality of customer experience into a compelling differentiator.
Simplification is not just about making life easier for the IT department to partner with the business, but also about preparing the business to be market-relevant. It can speed up time-to-market for new products or services, help in decision-making, enable innovation and boost customer responsiveness and engagement.
Some companies have already driven simplification to the extent that they have appointed a dedicated director of simplification to oversee all efforts in this area. Companies need to drive simplification by making it easier to consume IT with service catalogues that clearly describe the nature, objectives, specifications, and price of services delivered by a service provider, and both internal IT and IT partner. It can also be accomplished by making it easy to procure IT by building a sourcing model that's aligned to business outcomes. Such sourcing models help build a better business case and alignment within the organisation. The next step to take is making it easy to manage IT. That involves building seamless services, reducing operational costs and improving customer satisfaction by blending the applications and infrastructure teams. This requires standardised tools and processes, as well as providing cross-training of production staff across the application and infrastructure operations.
As we move forward in today's hyper-connected and fast-moving world, organisations need to decide who leads simplification, define their mandate to run better, and build a progressive and agile IT infrastructure.