Deputy Editor Giorgia Guantario spoke with Arun Khehar, SVP – Business Applications, Middle East, Africa and India and Abdul Rahman Al Thehaiban, SVP – Technology, Middle East, Africa, Central and Eastern Europe at Oracle to understand how the IT leader is driving innovation in the MENA cloud market.
There is no doubt that businesses are moving quicker than ever before to stay ahead of the curve. Technology has been the main driver behind this race, and a key talking point in the past years has been the adoption and move to the cloud. Whilst many organisations are still sceptical of this technology, many others are realising the huge opportunities it brings, including higher ROI, better customer experience and saving costs, amongst others.
The Middle East has proven itself to be one of the most exciting areas of growth for cloud – Gartner revealed that cloud spending in the MENA region has increased by 22 percent in the last year, and it's expected to reach US $2 billion by the end of 2020. One of the protagonists of this growth is Oracle, a global leader in the cloud market. The IT behemoth recently unveiled its plans to move all of its 4000 on-premise Middle East and Africa customers to the cloud within two years and opened a data centre in Abu Dhabi back in February, with plans to build more in the UAE and Saudi Arabia.
Arun Khehar, Senior Vice President – Business Applications, Middle East, Africa and India at Oracle explained that Oracle's growth can be attributed to the unique solution they provide to their customers and that sets them apart from their competitors.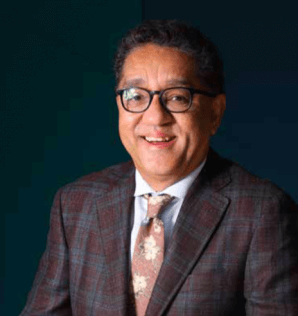 "Oracle's consistent growth in the UAE and Middle East is driven by the success of our customers and this growth has now been further enhanced by the rapid adoption of our cloud solutions. We have built something our competitors can't, and our customers are able to do things they've never been able to do before."
"We have built something our competitors can't, and our customers are able to do things they've never been able to do before."
Oracle's clientele features some of the biggest and most successful organisations in the region, including Emaar Group, Abu Dhabi Department of Finance – General Administration of Customs, Landmark Group and Emirates NBD. Although all very different organisations with different business objectives, Oracle has found that the key to success is giving their customers all they need to build their own cloud journey.
"At Oracle, we give every customer the ability to design their own map to cloud success—not just one map, not just our map, but almost limitless paths and roadways they can draw, then shape, then redraw again in new, powerful ways as their businesses grow and change. We built a cloud future that's less about restrictions and more about re-imagining people, processes, and progress. The journey to Cloud isn't a single path—and each company's journey is unique. We address the distinct business and IT requirements of each customer by giving them unparalleled choice," said Abdul Rahman Al Thehaiban, Senior Vice President – Technology, Middle East, Africa, Central and Eastern Europe at Oracle.
The rise of cloud adoption is however not without challenges – despite growing at an unprecedented rate, the MENA region cloud adoption is undoubtedly lagging behind the United States, and it's not expected to reach the level of cloud usage the US had in 2017 until the end of 2022, according to Gartner.
The reality of the facts is that many organisations still resist the change to cloud, and do not feel ready to take this, however necessary, leap in their digital transformation journey. The time is ticking though, explained Al Thehaiban.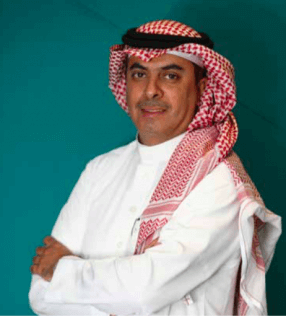 "Businesses can't afford to wait for too long as they otherwise run the risk of being outpaced by the competition very soon. At Oracle, we are focused on helping organisations overcome challenges such as availability of skilled resources or hesitation to adopt this technology, in order to initiate their business' transformation journey," said Al Thehaiban. "In the UAE, we launched a first of its kind innovation hub dedicated to the implementation of Artificial Intelligence. Over the past year, hundreds of UAE and international government and private sector executives have attended trainings and joint use-case development sessions in this hub. Oracle has also trained 500 Higher Colleges of Technology (HCT) students from the UAE in emerging technologies including AI, Blockchain and Machine Learning, in the hopes of preparing the next-gen Emirati workforce for a digital future."
"At Oracle, we give every customer the ability to design their own map to cloud success."
Oracle also established 'Future Ready' labs in the region to support the transition of customers that are currently on an on-premises model to a Cloud ecosystem. The initiative sees on-premise customers exploring the potential of Cloud technology to address the current and future challenges they face, in collaboration with Oracle experts.
"Businesses are in a sense able to visualise the future of their enterprise in a Cloud environment and explore growth opportunities that haven't been thought of yet. Dubai and Johannesburg are the two cities where we have established these labs. The response from customers has been overwhelming and we plan to take this initiative to other key markets in the region as well," explained Khehar.
Oracle's success is transparent from Khehar and Thehaiban's words, but this does not mean the IT leader is resting on its laurels. Al Thehaiban explained that the UAE is a priority market for Oracle, and their plans show that they are not planning on becoming complacent due to their success.
"We have made significant investments to enhance our infrastructure, physical presence, human resources and other support capabilities in the country. Oracle is accelerating the pace in bringing our Cloud infrastructure to customers globally. We have announced plans to launch 20 new Oracle Cloud regions by the end of 2020, for a total of 36 Oracle Cloud Infrastructure regions. We in fact expect to open an average of one region every 23 days over the next 15 months, starting September 2019, for a total of 20 additional regions," continued Al Thehaiban. "This expansion includes the UAE and Saudi Arabia where we will establish two new Cloud data centre regions each to facilitate in-country or in-jurisdiction disaster recovery capabilities. We are a true market leader and our commitment to the Middle East region is strong. With the rapid rate of cloud adoption in the Middle East and our unique ability to offer completely integrated solutions across all layers of the Cloud –SaaS, PaaS, IaaS– Oracle will become even better positioned to serve our customers locally and globally as they grow."
Khehar on Connectivity: The importance of connectivity in the current experience economy is intrinsically linked with bringing customer experiences to life. In our current landscape, customers are the true innovators, constantly pushing brands based on their expectations. It's an urgent challenge, but one that can be readily met if businesses connect their data, intelligence and experience on one platform, integrating all core processes together. Siloes can't exist in this environment. Customers don't see your business as a set of different departments, they just see one company and want one seamless experience as promised. The great thing is, anyone can become connected – it just requires the right applications and mind-set to bring everything together. The key to making the most of being connected is to use your information to understand what the customer wants and then work back from that to meet their needs. All businesses need to adapt to succeed and, in the experience economy, that evolution means becoming connected – and soon.
Al Thehaiban on Data: Accessed and used correctly, data holds all the information you need to meet and achieve your organizational objectives. It can allow you to make improved, data-driven decisions across every business function. It can enable you to understand what your customers need, want, and may desire in the future. Data can help you deliver smarter products and services, tailored to individual requirements. It can enable you to streamline business processes and operations. Data on its own, though, is fairly useless. It's how you can understand it and use it where you can have an impact. In the big data era, it isn't necessarily the biggest or the wealthiest companies that will survive. It will be those with the ability – and the willingness – to adapt, transform and innovate. This demands the ability to access, understand, and use data. A data strategy is vital for readiness now, and preparedness for the future.