CNME September 2019
Injazat data systems outline how they're helping enterprises deal with the challenges of digital transformation
Transforming society through technology
Raif Abou Diab, Managing Director - Gulf and Levant at HPE, discusses how HPE is helping the private and public sector move forward in their digital transformation strategy.
CrowdStrike metric enabling enterprises to detect real-time threats
CNME spoke to Rawad Sarieddine, Senior Director at CrowdStrike, to find out how its new metric is empowering enterprises with an ability to detect real-time threats.
Veritas platform enabling customers to gain visibility into 'dark data'
Johnny Karam, Regional Vice President, Emerging Region at Veritas, examines the key issues facing many enterprises when it comes to data management.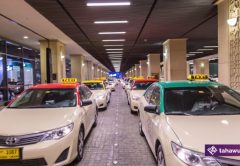 0
1740
The Dubai Roads and Transport Authority (RTA) has officially announced its latest partnership with the homegrown ride-hailing service firm Careem to launch a new e-hailing service in the emirate called Hala.