More than 40 percent of jobs could be lost to artificial intelligence in the next 20 years, according to Professor Klaus Schwab, founder and chairman of the World Economic Forum – Davos.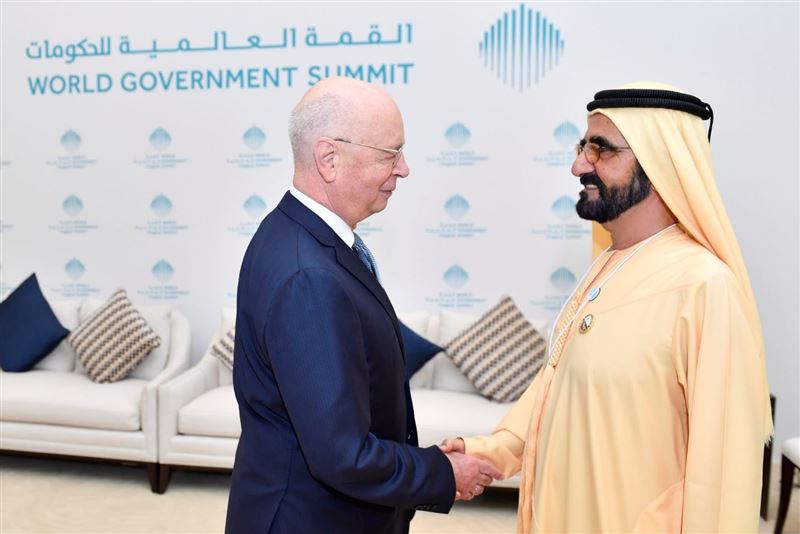 Speaking at the opening keynote address under the theme 'Key Global Challenges 2018' on day one of the World Government Summit in Dubai yesterday, Schwab said it was a pleasure and an honour to be back in the UAE, and focused his discussion on 2018 and "where we are now."
He put the spotlight on emerging technologies such as artificial intelligence, and said that in the next two decades, technological breakthroughs would be as "important as the discovery of fire," – and this was an issue the world must prepare for.
He touched on the financial and social crisis experienced in the past decade, saying he felt it was important to recognise we must not "cheat" the next generation, especially in terms of education and health care.
He said the governments of today must be accountable for the current state of economy which he described as an "addict of cheap means in need of detoxification care", mentioning low interest rates.
He listed the biggest risks of the future as political, income disparity, cybersecurity and fragile living. He said gender parity had to be high on the list of issues to tackle and improve and said a change of mindset must be integrated into all business and government entities.
Schwab concluded by saying he had much admiration and respect for the UAE and the vision of the leaders, saying the country was following a positive path of discovery rarely witnessed anymore.
"Never before have we witnessed this speed of change and the visionaries of this country are creating a roadmap to realise a new future," he said.