almentor.net, an online video e-learning platform providing mentors in various fields such as management, technology and design, has launched its beta phase.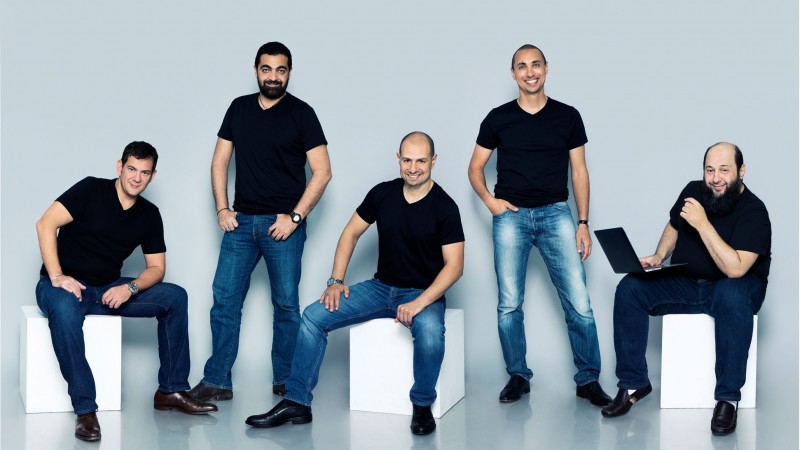 The five industry veterans (pictured) who founded the platform, aim to provide Arab users with access to over 10,000 high profile Arab and international mentors, offering a catalogue of exclusive training videos and expert talks, introducing unique knowledge development solutions for the region.
The beta phase of the platform brings tailored Arabic and English content from an array of selected online expert mentors including but not limited to, cofounder and CEO of souq.com, Ronaldo Mouchawar, football legend Diego Armando Maradona, Arab film star Hend Sabry; His Highness Sheikh Abdul Aziz Al Nuaimi; Her Highness Sheikha Noora bint Khalifa Al Khalifa; international management expert, Dr. Khaled Habib; renowned life coach, Ahmed El Aawar; Egypt's football star, Hazem Imam.
"After a painstaking process of carefully selecting international and regional experts covering a broad spectrum of industries and specialisms, we're delighted to launch our beta testing phase of almentor.net, to provide exclusive content to help improve the Arab users' abilities in their chosen careers and personal daily lives," said almentor.net's CEO, Dr. Ihab Fikry.
"We are dedicated to developing the knowledge of Arabs across the region, and for this reason, in addition to paid for training videos courses, we are offering motivational and informative video content," Dr. Fikry added.
Interest in the company's extensive value proposition has allowed it to complete its first early stage financing round in Q1 2016. The company is now in discussions with potential investors keen to participate in the second round of funding.
With its headquarters in Dubai and a satellite office in Cairo, the company plans to spread its reach across the region, opening offices in several countries that will help drive access to education solutions for diverse populations.
According to a report by Research and Markets, titled: "Middle East Online Education & E-Learning Market Size, Demand, Opportunity & Growth Outlook 2016-2023", the region's online education and e-learning market was valued at US$558 million in 2016, and is expected to register a 9.8 percent growth over the forecasted period.
"almentor.net is in the unique position of playing a vital role in the e-learning and people development sector by making experts from a range of sectors easily accessible to any individual in the region that wants to improve their skillset," Dr. Fikry said. "There are exciting times ahead for the company as we grow, expand our range of services, and build our portfolio of mentors".
The company is currently accepting recommendations from leading mentors from across the Arab world who are keen to showcase their courses on the platform's beta version and through registering on almentor.net.