Oracle has announced that Emirati content creator, actor and social media celebrity Khalid Al Ameri will deliver a keynote at Oracle OpenWorld Middle East 2020.
Oracle OpenWorld Middle East 2020 will offer the first glimpse of how Oracle is bringing a more human-centred focus to their products and solutions, while maintaining the bold and innovative approach to technology which Oracle has long been known for.
Al Ameri will wrap up Oracle OpenWorld Middle East on 14–15 January 2020 at the Dubai World Trade Centre. Al Ameri is well known for telling stories that bring the world together and creating culturally-relevant material that is made for an international community. His viral videos such as "When Muslims Celebrate Christmas" and "Shopping While Married" in addition to his two seasons of "The Ramadan Show" have built an audience on his Facebook channel of over 3 million people. Al Ameri graduated from Stanford University and was featured in the 2018 list of Top Young Influential Arabs by Arabian Business as well as being the first social media personality to be awarded a Dubai Star in the Downtown Dubai Walk of Fame.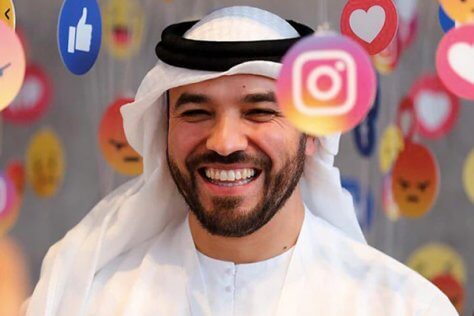 His experience has seen him go from sailing on ships, to investments in the public sector, to co-founding a food and beverage start-up based in Abu Dhabi. Al Ameri works with youth on education and employment readiness, as well as continuing his work highlighting social issues we face in our day-to-day lives.
Designed for attendees who want to connect, learn, explore and be inspired, Oracle OpenWorld offers numerous educational sessions led by hundreds of customers and partners sharing their experiences, first hand.
With interactive demos and hands-on labs, plus exhibitions from partners and customers from around the world, Oracle OpenWorld has become a showcase for leading cloud technologies, from Cloud Applications to Cloud Platform and Infrastructure.
Across the two days, attendees will be able to understand the infinite possibilities of a data-driven world.
DAY 1 | Insight Starts Here | Outpace Change with Intelligence
Explore how leading companies—faced with an ever-accelerating pace of change—are unlocking insights with data to re-engineer the core of their business, elevate the value they deliver to customers, pioneer new ways of working, and drive completely new opportunities.
DAY 2 | Innovation Starts Here | Technology-Powered Possibilities
Dive deep into the transformational and autonomous technologies fundamentally changing work and life. Fuel innovation by pulling value from vast amounts of data at scale and unleashing opportunities with AI and machine learning.