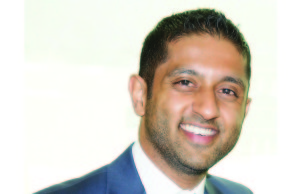 Bit9 has merged with Carbon Black, a next-generation security company to prevent and detect advanced threats on endpoints and servers andprovide immediate incident response. The combined entity, retaining the Bit9 name, has raised $38.25 million to fuel its explosive growth as businesses race to protect themselves against the ever-increasing damage from advanced attacks.
"Every enterprise endpoint and server is a defenseless blind spot for advanced threats," said Mohammad Aquib Aftab, Regional Director Middle East, Turkey and Africa, Bit9. "Traditional defenses such as antivirus cannot detect or stop stealthy attacks orchestrated by malicious actors, or help companies respond to incidents, which has been painfully underlined globally by the recent high-profile intrusions into leading retailers. Organisations in the region can now avoid becoming a victim of a costly attack with continuous surveillance of all of their computers using Carbon Black, and by stopping advanced threats using Bit9's signature-less prevention technology".
Mike Viscous, CEO, Carbon Black, said, "We founded Carbon Black to dramatically lower the cost and complexity of incident response. In today's environment, organisations simply can't afford to call expensive incident response companies every time they suspect they have a breach. Carbon Black was built by talented, offensive-minded, security experts who understand every facet of the response process. The result of that expertise is a product that has enabled companies to respond to incidents in seconds. By integrating the best technologies for prevention, detection and response, Bit9 and Carbon Black are addressing the full lifecycle of endpoint security".
Avinash Advani, VP Business Strategy, StarLink, Bit9's value-added-distributor in the Middle East, Turkey and Africa said, "Bit9 and Carbon Black are highly complementary and together will bring our customers an exceptional level of security against next-generation malware. Enterprises and government organisations in the region have been struggling with incident response expertise, resource availability and costs, yet shortening incident response timeframes is at the top of their priority lists. By combining Bit9's market-leading endpoint/server advanced threat prevention solution with Carbon Black's breakthrough incident response solution, Bit9 offers companies an unprecedented ability to detect and stop cyber threats and respond to incidents—all in real time."