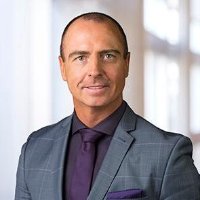 Dell EMC has officially launched the integrated partner programme, built from the ground up while retaining the best characteristics from the legacy programmes. The new programme caters to the needs of partners today while also keeping in mind how that might evolve in the future. Its primary tenets are to be simple, predictable and profitable, said the company.
"Global business is rapidly changing as more and more customers prioritise investment in digital transformation. Dell EMC and its partners are uniquely positioned to help customers through this evolution," said John Byrne, President, Global Channel, Dell EMC. "Dell EMC provides vast opportunities to our partners through an industry leading portfolio of innovative products, services and solutions, and with the new programme, provides the support for partners to excel."
Michael Collins, Senior Vice President, Channel, Dell EMC EMEA, added, "We've diligently designed the Dell EMC Partner Programme to be the most desirable programme in the industry. We are truly providing the means and the opportunity along with the recognition and profitability that our partners want and deserve. We're 'all in' with our partners and invested in their success."
The new programme tiers, developed to elevate the company's partners over competitors and establish a clear path to level-up, include Titanium, Platinum and Gold, as well as a new status level within the Titanium Tier, Titanium Black.
Benefits to solution provider partners include generous rebates focused on profitable behaviours such as driving new business, service sales (inclusive of consulting, deployment, support and education services), training participation and selling the full portfolio. As a partner progresses their tier, their benefits increase.
The Titanium Black Status is an invitation only, special designation created to strengthen the relationship with partners who are extremely aligned with the company.
The unified programme embraces the entire Dell EMC partner ecosystem, inclusive of solution providers, cloud service providers, strategic outsourcers, OEM partners, systems integrators and distribution partners. It includes unique tracks with specific advantages and incentives that align to a particular partner type and attained tier designation.
As part of this full ecosystem strategy, included as well is the "Powered by Dell EMC" brand programme for those businesses that embed Dell EMC technologies into the marketplace.
 Distribution is a key component to help partners deliver for their customers and the company is investing to grow this business. The distribution programme offers a comprehensive set of benefits, which include base rebates paid back to dollar one of sales, growth accelerators based on targeted partners and lines of business and services rebates. In addition, earned quarterly market development funds (MDF) can be spent on activities such as enablement, demand generation and headcount.  All distribution partners that are authorised by Dell EMC will be granted status as an Authorised Distributor, which each will maintain by meeting annual minimum revenue, services penetration rates and training competencies requirements. Dell EMC plans to consolidate the list of distribution partners in the new programme, and partner more closely with key global distribution partners who are placing bets on the company. Dell EMC will maintain a smaller set of local distribution partners by country.
 The company is committed to rewarding partners for driving new business. Through a fully integrated and streamlined process, as well as a globally enforced Partner Code of Conduct, the Deal Registration programme helps protect those partners who actively promote Dell EMC's products and solutions to their customers. Partners with registered and approved opportunities receive both advantaged pricing as well as protection from direct sales conflict.
Dell EMC's vision is for partners to extend their reach into new and existing markets as a true extension of its entire salesforce. As such, Dell EMC is evolving its current Line of Business (LOB) Incumbency for Storage programme to ISG Incumbency in its Commercial Sales segment, which provides incumbency across all ISG lines of business including server, networking, storage, backup, converged/hyperconverged and solutions on qualifying accounts. ISG Incumbency will provide more predictability than ever before to enable partners to aggressively grow their business with the firm. ISG Incumbency allows the vendor to mutually play to win with its partners.
To help partners plan their growth and protect their investments, Dell EMC launched the LOB Incumbency for Storage programme in October 2016. This programme recognises the relationships partners have established with customers based on historical business performance with the goal to minimise direct conflict and ensure alignment between the Dell EMC sales team and the incumbent partners.
Now evolving to a more comprehensive ISG Incumbency model where rather than providing incumbency for a specific line of business in an account, qualifying Commercial accounts will receive incumbency across all ISG lines of business including Server, Networking, Storage, Backup, Converged/Hyperconverged and Solutions. ISG Incumbency will protect the entire datacenter solution and enable cross-selling of the full ISG portfolio. In addition, partners are provided the opportunity to earn incumbency on new customers or new lines of business on existing customers across the ISG portfolio. Operationalizing the ISG Incumbency programme is actively being worked with details to follow.
Partners can build deeper relationships, provide greater customer value and increase profitability when they supplement their own capabilities with Dell EMC Services. The new programme gives partners a choice on how to tap into the growth opportunities with services. Partners can resell Dell EMC Services to earn lucrative rebates and contributions to tier level requirements or those who obtain Service Competencies in consulting, support and deployment can co-deliver or deliver Dell EMC Services themselves.
 To enhance the partner experience, there will be one portal for the Dell EMC Partner Programme, streamlined with distinctive views for each partner type and partner track providing a wealth of necessary enabling information. The single point of entry portal for all partners is scheduled to go live the week of February 20, 2017.
Through the portal, Dell EMC partners will have access to needed tools and resources including rebate and MDF tracking, sales and marketing tools, programme guides and event kits, country specific benefits and requirements, FAQs, training and competencies, deal registration, services and support resources, quoting and purchasing tools.
The opportunity for profitability is a cornerstone of the programme awarding eligible partners with lucrative rebates. Base rebates are paid back to dollar one and growth rebates reward partners who successfully grow their respective Dell EMC lines of business over time. And partners who attach services to expand into new lines of business can earn additional rebates on top of the base and growth rebates. In addition, there is an infusion of $150 million of incremental investment opportunities to boost back-end rebates and MDF, both earned and proposal based.
As enterprises accelerate their shift toward all-digital businesses and cloud delivery models, Dell EMC is increasing its commitment through additional investments in the Cloud Service Provider track of the new partner programme. These investments start with increased go-to-market resources, the instantiation of a service provider solutions engineering team all backed up by new revenue-based rebates and access to both earned- and proposal-based business development funds.
Dell EMC's Cloud Partner Connect initiative facilitates building resale relationships between Solution Provider and Cloud Service Providers. It allows Solution Providers to expand their offerings to include leading cloud services for their customers, with minimal investment and powered by Dell EMC.
Every OEM customer is unique with different go-to-market requirements. The OEM Partner track was created to better serve the needs of the company's OEMs and their customers. These OEM partners are hand selected based on their resources and capabilities and are dedicated to helping OEM customers bring products to market efficiently.  These partners complement the company's offerings by providing value-added services such as custom hardware and software integration, final assembly and test, financing options, inventory management, consolidation and shipping, custom support engagements and supply-chain solutions.
In partnership with leading financial institutions, Dell EMC offers extended payment terms and increased credit capacity to enable partners to grow their business faster.