Emcredit, a subsidiary of Dubai Economy, has forged a strategic alliance with Network International to deliver world-class mobile payment solutions in the UAE.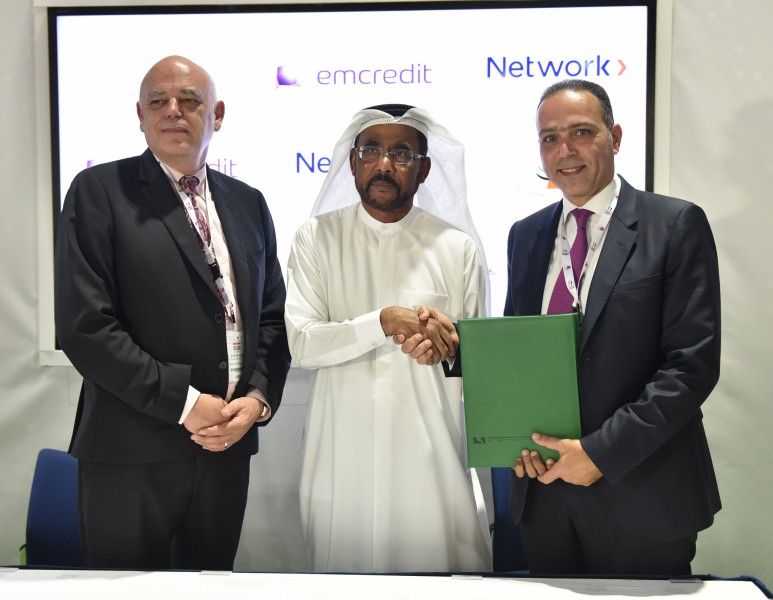 Under a Memorandum of Understanding (MoU) signed recently between the two entities, Network International will provide advanced acquiring functionality for Emcredit's next generation mobile payment solution – empay – across sectors. The underlining objective is to provide a secure and seamless payment experience to clients and customers, thus improving efficiency levels through new technology platforms.
The MoU was signed by Ali Ibrahim, deputy director general, Dubai Economy and managing director, Emcredit Limited, and Simon Haslam, group CEO, Network International. The partnership between Emcredit and Network International, which provides a range of payment solutions for banks, financial institutions and retailers across the region, will enable customers to use empay to carry out secure and seamless cashless transactions in the UAE.
Muna Al Qassab, CEO, Emcredit, said, "We are delighted to partner with a payments innovator such as Network International to further enhance the overall experience for our customers by offering them a full range of leading edge customised services.  As a unique payment solution developed by Dubai Economy in line with the Smart City initiative of His Highness Sheikh Mohammed Bin Rashid Al Maktoum, UAE Vice President and Prime Minister and Ruler of Dubai, empay will provide additional convenience, comfort and security to our customers.  Our collaboration with Network International demonstrates Emcredit's commitment to continuously offering more value to customers through innovative technologies."
According to both companies, empay will allow people in the UAE to make financial and non-financial transactions in a smart way, bringing together various service providers under one platform.
"Network International has always supported the UAE's fast-growing financial services sector, a key driver of economic growth in the country," said Samer Soliman, MD, Network International. "In line with this, we are excited to be partnering with Emcredit to launch this important initiative in the UAE that can potentially change the way payments are made in the country. Network International will leverage its world-class infrastructure to ensure that empay taps into a wider customer base by creating a differentiated customer experience through innovative features, seamless integration, enhanced security and greater convenience."