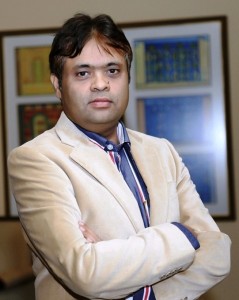 Faro, 3D measurement, imaging and realization technology provider, has named Omnix International as its official distributor for the territory of UAE, Kuwait, Jordan, Saudi Arabia and Qatar. The distributor will offer the vendor's latest line of laser scanners through its vast construction distribution networks in the region, thereby serving the needs and requirements of surveyors, contractors, engineers and geospatial professionals.
Under the terms of the agreement, the company will be selling and providing support for the Faro Laser Scanner X Series as well as its accompanying software SCENE.
"We are very pleased to partner with Omnix International to further expand the 3D laser scanner platform across a broader range of Middle East markets. We chose Omnix because they serve already a large customer base, which overlaps with our target customers, with several products based on CAD and digitation. Next to that Omnix is an Autodesk partner, which fits in seamlessly with FARO' strategic partnership with Autodesk worldwide," said Chris Holligan, Vice President, Sales, FARO.
"The Middle East region is currently demonstrating a large demand for quick, accurate and easy to use laser scanning solutions. Our new partnership with FARO seeks to address this challenge as they have come up with a product that is versatile, compact and very user-friendly for the 3D scanning market. We are very excited to offer FARO's X Series as part of our diverse portfolio through our strong Middle East distribution network. We look forward to building a long-term business relationship together," said Jayant Deshpande, Director – CAD Division, Omnix International.