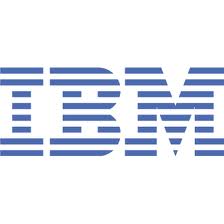 IBM announced plans yesterday buy Worklight, a move that will give it a range of cross-platform mobile application development technologies.
Worklight, which is based in Israel, had already partnered with IBM. Its technologies include Worklight Studio, an Eclipse-based IDE (integrated development environment) and Worklight Server, described on the company's website as a "secure and scalable gateway between applications, external services, and the enterprise backend infrastructure."
The Worklight platform is suitable for developing mobile applications for both consumers and enterprises, as well as targeted toward various industry verticals, IBM said. It includes SDKs (software development kits) for iOS, Android, Blackberry and Windows mobile devices, and "enables rich, cross-platform apps without requiring code translation, proprietary interpreters or unpopular programming languages," according to Worklight's site.
Terms of the deal, which is expected to close in the first quarter, were not disclosed.
Also Tuesday, IBM announced IBM Endpoint Manager for Mobile Devices, a software platform companies can use to secure and manage employees smartphones, tablets and laptops. The software is based on technology IBM acquired through its 2010 purchase of BigFix.
Customers will be able to use the system to remove sensitive data from devices that become lost or stolen, as well as determine whether a device is meeting security compliance rules, IBM said in a statement.
IBM's close partner SAP is also trying to become a major player in mobility through its 2010 acquisition of Sybase. That deal provided SAP with the widely used Sybase Unwired mobile middleware and Afaria device management platform.