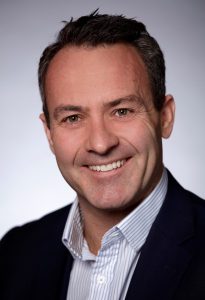 Juniper Networks has announced updates to its Juniper Partner Advantage programme for 2018.
Juniper Networks said as it continues to innovate and create new solutions, it's important that its partner programme continues to evolve, as well. The firm wants to ensure partners feel "empowered to serve customers and are prepared for the industry changes ahead."
According to the company, these updates will enable partners to address current and upcoming industry trends, simplify the requirements of its current programme and enrich its rewards programmes so that partners can grow their business as profitably as possible.
"At Juniper, we're constantly looking at ways to enhance the partner experience by evolving our award winning programmes for ease of use, and focusing our efforts on high growth markets for revenue acceleration. This is why we've introduced these recent updates, to help partners address current and upcoming industry trends, and to enrich our rewards system so that they can grow their business as profitably as possible. This is an exciting time, and we remain committed to helping partners deliver best-in-class solutions tailored to customers' needs, build strong revenue growth and reward them as they continue to invest, innovate and grow," said Kristian Kerr, head, Channel, Alliances and Commercial for EMEA for Juniper Networks.
Effective from January 1, 2018, partners will have access to the new features of the Juniper Partner Advantage programme. This includes two new cloud specialisations that will address the role cloud is playing in driving IT adoption. The Cloud Integrator Specialisation is designed to support the firm's existing partners to build their cloud practices and support their customers' deployments of private and cloud solutions underpinned by secure, high performance infrastructure. The Cloud First Specialisation is for born-in-the-cloud partners wishing to expand their expertise in secure cloud infrastructure, along with public cloud deployments and relationships with cloud providers. These will join existing Cloud Service Partner specialisation, which has been supporting a growing number of cloud providers for over two years, said the firm.
The enhanced programme will address new market opportunities through new partner specialisations based on emerging opportunities, including cloud, security, data centre and software development. According to Juniper, with these specialisations, partners can build modular options to tailor their programme to their specific business models.
In the updated programme, partners now have to meet simplified core requirements. Many of these new requirements align closely with existing partners' business models to make the transition as seamless as possible.
The company added that enriched rewards aligned to specialisations will elevate partner capability and ensure investments that are most relevant to their business and customers. These include enhanced specialisation-based rebates and tailored marketing programmes designed for business growth.
Kerr added, "This is an exciting time for Juniper and our partners. We are committed to helping our partners deliver best-in-class solutions tailored to customers' needs, build strong revenue growth and reward them as they invest, innovate and grow with Juniper."