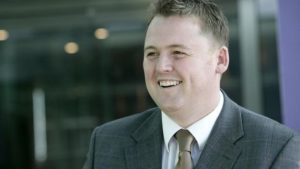 Extreme Networks has introduced a new unified partner programme, combining existing and acquired programmes and technologies to deliver "unmatched support for partners". The unified programme, which is based on direct partner feedback, is designed to expand the end-user value proposition for global channel partners, enabling them to increase profitability and differentiation by leveraging a broader portfolio of solutions to sell and deliver.
This announcement follows the firm's recent acquisitions of Zebra Technologies' WLAN business, Avaya's networking business and its intent to acquire Brocade Communications Systems' data centre networking business, which is expected to close by the end of October 2017. The programme offers a broadened solution set, and is designed to further enable and reward partners through new solution-selling by leading with software and delivering automation from the campus edge to the data center. Partners will be rewarded for their investments in software, access, campus and data center. By combining new and existing capabilities, Extreme said it is building on its proven channel-focused strategy of driving partner and company growth while strengthening its go-to-market initiatives in new and existing verticals.
Gordon Mackintosh, senior director, Worldwide Partner Programme and Sales Business Development, Extreme Networks, said, "We designed the new unified program in consultation with our partners by equipping them with leading solutions and incentives that make it rewarding to work with Extreme while helping them stay competitive within the market. Under our new unified program, we're demonstrating our commitment to partner profitability and product innovation by helping our partners grow their businesses and expand their client bases."
According to the firm, designed in consultation with partners across industry verticals, the new unified partner programme delivers best-in-class solutions to more customers under one brand, comprised of Extreme's high-performance enterprise technology, Zebra's WLAN business, Avaya's networking business and, post-acquisition, Brocade's data centre networking business. New and existing partners can take advantage of an enhanced industry leading partner profitability programme, four new specialisation programmes to reward value and solution selling, and upfront discounts by partner level to improve ease of doing business. The programme also accepts existing certifications to ensure investment protection for partners.
Extreme Partner Hub offers a new partner experience that provides a one-stop-shop for marketing leads, deal registration and global concierge, which enables partners to tailor and select marketing content based on their specific business needs. Partners also have access to Extreme Talk Tracks, which provides partners with a path to selling new technology by industry vertical, and the Extreme Bets Programme, which offers packaged and tailored enablement offerings.
The vendor is offering a new invitation-only Black Diamond status, which allows partners to set customised growth goals and incentives to further personalise the experience. The updated Ultimate Warrior Programme provides incentives for partners looking to sell technologies across the portfolio and rewards the top achievers with Black Diamond status.
The programme also offers new sales enablement packages, which will provide partners with the sales and technical services, tools and expertise needed to profitably grow. Extreme's new Business Transformation Programme enables partners to develop unique approaches to help transform their businesses, along with new consumption models focused on how users consume specific applications based on need.
Extreme is formally announcing the unified partner programme during its annual Global Partner Summit, taking place from 23rd to 26th October, 2017 in Orlando, Florida.