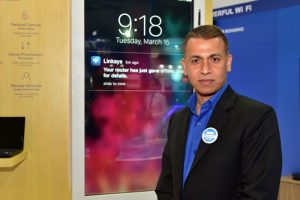 Linksys has launched an integrated portal that gives its partners resources and structured training to help them sell its products more effectively. The company said that smaller unmanaged partners will benefit hugely from the portal. This is a next step in the company's continuous investments in channel partnerships.
Small and medium sized businesses (SMEs) comprise 95 percent of Dubai's enterprise population, employing about 42 percent of its workforce and contributing 40 percent to the emirate's GDP, according to government report The State of Small and Medium Enterprises in Dubai.
Linksys' channel partner programme enables partners to monitor their growth and assess their progress through a structured scheme devised to develop their capabilities.
"This fully integrated online platform is part of our continuous investment in channel partnerships. It extends a helping hand to our smaller distributors, retailers and marketers," said Amanullah Khan, managing director, Linksys, Middle East, Turkey and Africa. "Combining a wealth of information with a structured training scheme, it equips retailers and resellers with the skills, knowhow and confidence to operate more effectively and thus boost their profits."
The centralised platform houses all the data partners may require, including product information, reference sites, white papers, and configurated tools and data. Helping to motivate partners to sell its solutions more effectively, it also manages their skill sets to deliver tailored training alongside an innovative incentive scheme.
Partners are divided into managed and unmanaged categories under three tiers – gold, silver and bronze. The channel partner programme has a variety of loyalty programmes that are intended to reward partner's efforts and motivate them to boost their profitability.
The company aims to continue its investments in enhancing its SMB product portfolio, bringing technology innovation to the marketplace, making it easier for business to deploy and manage the network and thereby helping them to improve efficiency and reduce cost.