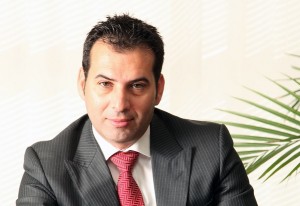 Audio solutions vendor Jabra announced on Wednesday that it had awarded Logicom Dubai a distribution agreement to cover all Middle Eastern markets.
The deal will focus on accelerating the adoption of Jabra's technology among users of Cisco collaboration solutions, Jabra said in a statement.
"We believe in combining Jabra's industry-leading products and Logicom's vast knowledge and robust channel base that will bring our brand closer to the channel partners and end-customers," said Hanny Hanna, Regional Manager, Jabra MEA and Turkey.
"Together, we are simply unbeatable in offering the best sales support to the channel partners, and offering the end customers the best user experience and latest technology."
Demetris Demetriou, General Manager, Logicom Dubai, said that Jabra would go well into the distributor's current product mix.
"Jabra is a strong brand, which directly supports our currently portfolio, accelerates and facilitates business in our channel," he said.
"There is a lot to be achieved in the Middle East market, and we believe we have the best set-up to achieve strong growth together with Jabra."
Jabra recently announced the launch of new audio devices that have been developed with Cisco – the Jabra Speak 450 for Cisco, and the Jabra Handset 450 for Cisco. These devices enhance the collaboration experience on Cisco Jabber for Windows and in virtual environments.
On top of this, Jabra is the first headset manufacturer to offer on-device call control with the new Cisco Jabber 9.2 for Windows and Cisco VXI 2.7. The feature enhances the user experience with new Cisco solutions by enabling users to answer, end and mute a call via the Jabra device.