Tandberg Data has signed a distribution agreement with Cerebra Middle East, which will supply the full range of Tandberg solutions to the Middle Eastern Market.
Tandberg's range includes information storage and protection solutions such as tape automation and media, disk appliances and removable disks.
"We are pleased to partner with Cerebra, a market leader who understands the value of providing a diverse range of reliable data storage protection solutions and services to its customer base," said Ashok Kumar, Sales Director, South Asia, Tandberg Data.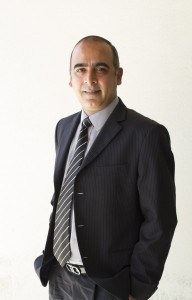 "The distribution agreement is a further demonstration of Tandberg Data's continuing pledge to offer Middle East customers a broad array of data protection solutions to satisfy customer needs and increase market share."
Cerebra Middle East supports more than 85 channel partners in the region with focused, niche and effective data protection solutions, and maintains sales teams that support the corporate, government, SMB, education, consultant and system builder sectors.
Asit Ahuja, CEO and Director, Cerebra Middle East, said that Tandberg's technology would make for the "perfect fit" for these channel partners.
"Tandberg Data adds substantial value to our aim of offering a complete solution set to our large partner base across the region," he said.
"The additional product portfolio further strengthens the efforts of our partners who address data protection, storage management, business continuity and disaster recovery requirements in the Middle East.
"We look forward to providing our channel customers with enablement seminars and other educational training on the Tandberg Data product collection in the coming months."