Gulf Capital has reportedly acquired a strategic stake in Saudi Geidea, a provider of electronic payment solutions and financial technologies in the Kingdom of Saudi Arabia.
According to reports, the transaction value exceeded $267 million (SAR 1 billion), making it the largest acquisition in the Saudi Fintech sector to date.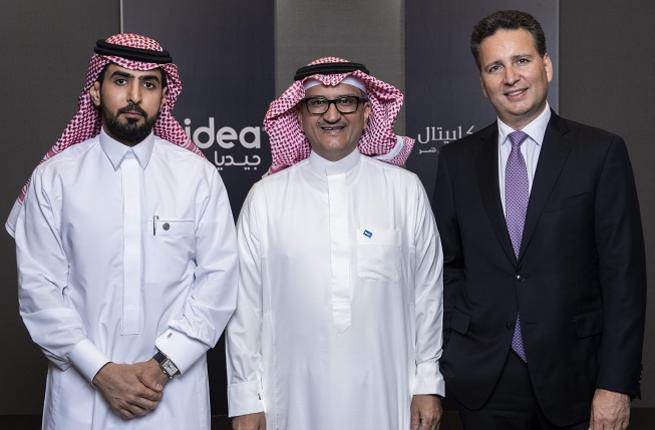 The transaction comes just days after the launch of an initiative by the Saudi ِArabian Monetary Authority aiming to promote financial technology in the Kingdom and to transform Saudi Arabia into a destination for Fintech innovation, by providing a booming ecosystem driven by local and global players.
Saudi Fintech strives to achieve this goal by bringing together both public and private companies to encourage innovation and increase knowledge of Fintech and by supporting the growth of small and medium companies working in Fintech.
Dr Karim El Solh, Chief Executive Officer of Gulf Capital, said, " In a relatively short period of time, Geidea has emerged as the market leader in the financial technology sector in Saudi Arabia, paving the way for more financial institutions and businesses in the Kingdom to adopt Saudi Arabia's Vision 2030 of achieving far-reaching economic prosperity and moving towards a cashless society. Geidea's digital technologies also fuel the growth of the banking sector and the retail sector by providing digital financial transactions and the rapid transitioning to electronic payment systems. I look forward to working with Geidea towards achieving its vision of becoming the leader in the payment technology sector in the GCC region."
Gulf Capital did not disclose the size of the stake, but said this is its fifth investment in the technology sector and is part of its efforts to develop the payment and digital financial transaction sector in the Gulf region.
Abdullah Bin Faisal Al-Othman, founder and president of Saudi Geidea, said, "The reliance of financial institutions on financial technology in order to further develop and grow is a fundamental pillar for shaping the future of Saudi Fintech in light of the Kingdom's clear goal of achieving cashless cities to drive economic growth. This deal is a major step in supporting investments in these areas with the aim of providing real digital transformation in financial services within Saudi Vision 2030's targets. We are confident that financial technology will make financial services faster, easier and less costly."