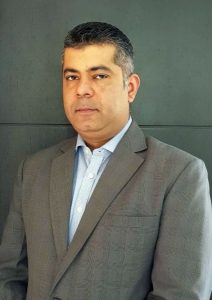 Seclore is debuting at the 37th edition of GITEX Technology Week in association with its value-added distributor for the region, Redington Value.
Exhibiting with its distributor, the firm is showcasing the features of the latest version of its complete agent-less Enterprise Digital Rights Management (EDRM) solution.
According to the company, the enhanced solution gives enterprises the ability to "leverage the full power of data-centric security without requiring downloads or agent installs."
Having signed up with Redington earlier in the year, Seclore is looking to develop and expand its presence in the GCC market. It has also opened an office in Dubai serving as a testimony to its commitment to the region.
Rohit Oberoi, director, Channel Sales, IMEA, Seclore, says, "Our growth strategies in the Middle East are in line with Redington's strengths, as we want to increase our footprint in the GCC and Africa markets. The distributor has an extensive reach in these regions. It has a niche security dedicated domain, which was one of the criteria for selecting them. They boast around 600 partners in the security space and fits in well with our expansion plans and investment of resources."
The vendor is looking to sign on new partners through the distributor over the next couple of months.
"From lead generation engine to the launch of our partner programme, we will be doing all initiatives jointly with Redington," Oberoi adds.