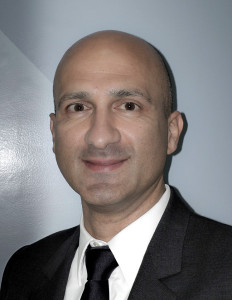 Mario Georgiou, Regional Partner Director, Middle East and Africa, Juniper Networks, explains the transforming role of the channel in a cloud-enabled environment. 
Cloud computing is becoming firmly embedded in most organisations today and has moved from hype to the mainstream. Investment is pouring into the Middle East, especially Dubai due to the build-up to World Expo 2020, with governments and businesses moving faster to compete in an increasingly complex environment. According to Gartner, cloud services spending continue to outpace other parts of the IT marketplace and in the Middle East and North Africa region, growth is expected to be even higher – around 20.2 percent.
The move to the cloud has challenged and disrupted the way that the channel has traditionally created and delivered technology to end-customers, impacting service providers' and systems integrators' ability to serve the enterprise. Specifically, virtualisation has created a new level of agility and enables a significantly faster time to market than in the past. Industry giants, such as Amazon Web Services and Microsoft Azure, have driven competition and industry innovation. Closed and overly complicated legacy infrastructure can no longer cope in the dynamic cloud environment, security solutions are being re-developed and Infrastructure-as-a-Service (IaaS) has started to usher in a new business case for integrated services.
As with any type of industry change, there are pros and cons. To take full advantage of these shifts, the partner community must re-think their roles within the channel to help enterprises maximise the business benefits of the cloud.
Traditionally, service providers have focussed on managed services and the sometimes-clunky physical hardware that goes with it. It was not uncommon for this hardware to take up to two years to go to market and was specifically designed with longevity in mind. The advent of Software Defined Networking (SDN) and virtualised services has given companies the ability to bring a product to market in weeks (or even days) and services are now created for flexibility, thereby putting pressure on service providers to deliver not only at speed, but with agility. Cloud-based delivery models make sense. They are the means for service providers to deliver the widest array of services to their customers. For great effectiveness, they also need to consider the right network architecture, which should be both scalable and intelligent to provide new content and services at speed.
Systems integrators too are facing new business processes.  Until now, they have largely concentrated on managed services but the rapid uptake of virtualisation has meant that they can now deliver hybrid cloud solutions and multi-tenanted data centres that can host assorted services at greater levels of integration. This shift has caused systems integrators to re-think their offering and role in the market.
Traditional resellers, who have in the past relied on vendor innovation, new technologies and vendor demand creation, have a great opportunity to help service providers and systems integrators embrace the challenges of speed, agility, dynamism and integration. Not only can resellers provide value-added services in the way of technical support, but they also have the skills and capabilities to help service providers and systems integrators move quickly and deliver a portfolio of more specialised products in the cloud.
With the Middle East partner industry continuing to rapidly evolve, we believe that the emerging virtual model and shift in IT spending presents opportunities to all parties. The virtual world is re-defining enterprise technology and re-shaping the way the channel operates. As investment in the region continues to grow, systems integrators, service providers and resellers can finally completely leverage this environment to meet customers' needs and deliver scalable services to market in a timely and nimble fashion.