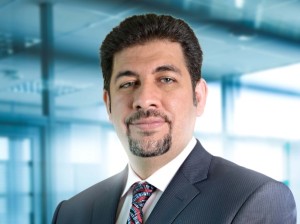 Security- specialised VAD, StarLink has unveiled its security framework and solutions lifecycle.
All organisations strive to have their IT security infrastructure designed effectively, to enable key business activities, while simultaneously ensuring the highest levels of reliability and accessibility. In most cases a bottom-up approach is taken, predominantly due to the large number of vendors in this space, creating a focus on trying to protect against every conceivable threat. Organisations are rarely able to visualise the key IT security technology domains, and where they fit into an environment in order to achieve optimal governance, minimal risk and adherence to compliance.
"Our innovative defense-in-depth security framework helps customers define their IT security vision and subsequently their strategic objectives, top-down. Customers and partners can now be confident that they can comprehensively cover their IT security needs, end-to-end, from the User to the Network to the Application and finally to the Data," said Nidal Othman, Managing Director, StarLink.
Achieving compliance and protecting against cyber-attacks still continue to be the primary two IT Security drivers that shape the industry, and over the last few years significant vendor consolidation has taken place, both in terms of acquisitions and mergers, as well as, development of strategic partners and alliances. This has created an ecosystem of out-of-the-box integration, as well as, a landscape where IT security requirements cannot be addressed with point products, but instead multiple technologies that work side-by-side.
Othman further added, "StarLink's portfolio has evolved into a uniquely structured Solutions Lifecycle consisting of access control, vulnerability management, Advanced Threat Protection and secure mobility. Each of these solutions comprise of multiple vendors' core competencies, and feed into each other giving customers the ability to quickly understand their IT Security gaps, and set priorities accordingly, starting from implementing critical controls, to verification of those controls, to zero-day malware protection, to sensitive data consumption, and then back around again."