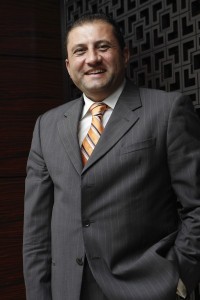 Aruba Networks has signed a partnership agreement with EMW for the UAE market. The systems integrator will promote the vendor's portfolio of access management, network infrastructure and mobility application solutions that will enable enterprises to create next-generation mobility networks. Under the terms of the agreement, EMW will sell, implement and service Aruba's products across all market segments and verticals in the country with a special focus on government, hospitality, education and healthcare.
Bashar Bashaireh, Regional Director, Gulf and Pakistan, Aruba Networks Middle East said, "Aruba Networks is highly committed to the UAE market and is constantly looking for strong partners that can help grow our business through strong presence and understanding of the local market, high levels of technical expertise, value added products portfolio that complement our solutions and a wide customers base in verticals we are looking to target."
"EMW is a dynamic and energetic company that scored high on all these requirements, making them a natural choice. We look forward to working closely with the company and will offer extensive support and training to their staff in implementing our solutions and attaining the various required accreditations. We are confident that they will play a significant role in contributing to our success in the region," he added.
EMW is certified and specialised in industry leading technologies from the likes of Brocade and Juniper – companies that are partners with Aruba Networks under the company's global technology alliance. The vendor believes that this is a big advantage since EMW will now be able to offer customers a comprehensive integrated solution for next generation data centres which includes best of breed wired, wireless and network access control products.
A strong focus area for EMW will be on Aruba's ClearPass access management solution that covers all network security & access control requirements of a network from a single platform. ClearPass works with multivendor infrastructure and is easily extended and integrated with network security and IT systems that organisations already have in place.
Serjios EL-Hage, CEO,  EMW Middle East said, "We are very pleased to have been signed on as partners for Aruba Networks and see a huge potential for the company's world-class portfolio of wireless solutions in this region as organisations build out their data centres and looking to implement networking infrastructures that are capable of supporting cloud, virtualisation and mobility trends. We have the knowledge and expertise to promote Aruba's products and are confident that customers in the UAE will respond well to the technology."