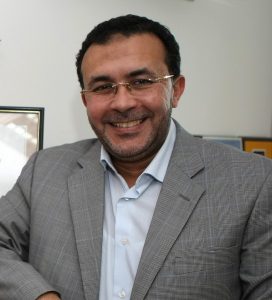 STME, the regional IT solutions and systems integrator, has partnered with NetApp and Commvault for the Data Protection and Management Forum, which took place recently in Kuwait City.
Designed for STME customers, the event highlighted how firms can better manage storage growth with ease and make infrastructure more efficient for optimised Data Protection and Management.
The one-day event introduced delegates to the solutions in the respective STME, NetApp and Commvault portfolios, as well as examined how to leverage joint solutions for maximum added value and ROI, and how to accelerate and simplify data protection and management.
Ayman AlBayaa, CEO, STME, said, "Our joint solutions can reduce IT costs and complexity by eliminating the need for multiple software and hardware products or single-purpose appliances. As customers migrate to NetApp clustered data ONTAP storage, or implement Flash storage, they can use Commvault's capabilities to add in data recovery and offsite data management."
The company focused on the growing importance of storage and information technology infrastructure and management, as the volume of digital information is expanding and the role that its comprehensive portfolio of IT solutions, products and services can play in the service of various organisations, companies and businesses. NetApp and Commvault participated in the event and highlighted some of its solutions' advantages to users.