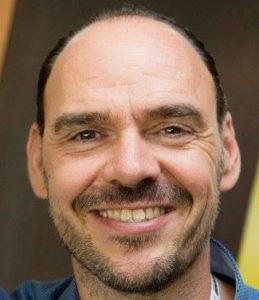 StorageCraft Technology, a global data backup and business continuity provider, has signed a distribution agreement with Redington Value to be its value-added distributor for the Middle East.
"We see a strong complementary offering in the StorageCraft range and believe it will integrate well with our channel community and their customers. This new partnership will provide our channel community with a profitable opportunity to attach one of the world's leading backup and disaster recovery products to their solutions," said Ramkumar Balakrishnan, President, Redington Value.
He is confident that this alliance will give further opportunities for partners and their customers on backup, disaster recovery and true business continuity.
"Those who want to make fast, reliable, and complete recovery a reality will get that with the StorageCraft Recovery Solution from Redington Value," he added.
"We see Redington Value as a key distributor, whose strength and presence among channel communities overshadows other distributors in the channel. The partnership delivers real synergies. We know that data is the lifeline of any business and the ability to provide enterprise business continuity solutions gives the channel an opportunity to offer invaluable products and services to end customers in the Middle East," said Dominique Honnay, Regional Sales Director at StorageCraft. "Redington Value is a professional and dedicated distributor, with a strong presence within the community and with whom we look forward to expanding our solutions in the Middle East market."
In operation since 2003, StorageCraft has developed a network of more than 11,000 partners across the globe and has been recognised by analysts, publications and IT professionals for the speed and absolute reliability of its Disaster Recovery solutions. The StorageCraft Recovery Solution protects both physical and virtual Windows and Linux systems. More recently, the StorageCraft Recovery Solution has grown to encompass backup for SaaS applications as well as file and folder endpoint protection with intelligent data analytics.