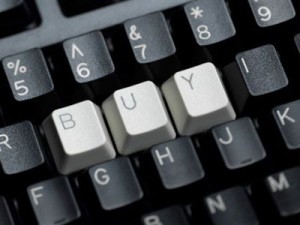 Tech Mahindra Limited has announced the acquisition of 51% stake on a fully diluted basis in Comviva Technologies Limited, a Bharti Group Company, and a provider of mobile value added services (VAS), mobile money and mobile payment solutions. The deal will be subject to regulatory approvals, it was reported.
The new brand identity will be Mahindra Comviva, reflecting the combined strength and spirit of both the entities, representatives said.
Vineet Nayyar, Executive Vice Chairman, Tech Mahindra said, "This acquisition is a significant step forward, in our vision of being a complete and comprehensive partner to our clients and like always, we are confident of making this a successful venture for our stakeholders. In addition to the market leading capabilities, this will also add to our relationship with large operator groups across the world."
"The world of mobility  today encompasses wide range of solutions, where customers be it enterprise or consumers are driving their business and entertainment needs through mobility. This  acquisition marks our strong intent and entry  into the world of  mobility products. We are adding significant capability in areas such as payments and VAS," added CP Gurnani, MD, Tech Mahindra.
Rakesh Bharti Mittal, Chairman, Comviva said, "Comviva has established itself as a gobal leader in mobile solutions beyond VAS within a short span and has built a solid foundation for the next phase of its growth. We believe that Tech Mahindra, with its deep domain expertise in IT and telecom technologies, is an ideal partner to guide the future growth story of Comviva. We will continue to support Tech Mahindra in their endeavour to take Comviva to the next level and wish them success."
"The combined entity will bring end-to-end capabilities of products, system integration and services in the mobile VAS, money and payments space. Our enhanced customer experience management offerings will deliver greater value to all our existing customers globally, and provide opportunities for accelerated growth," added Manoranjan (Mao) Mohapatra, CEO, Comviva.
This acquisition is expected to significantly enhance Tech Mahindra's capabilities in the mobile VAS domain and will provide access to a marquee client base, enabling significant cross-selling opportunities.  It dovetails into two of Tech Mahindra's stated strategies, namely investing in emerging areas such as network, mobility, analytics, cloud and security and further focus on non-linear growth, representatives said.
According to the company, Tech Mahindra's vast geographic reach and access to global telecom players will enable Comviva to take integrated solutions and products to a larger base, in addition that Comviva will further bring its Managed VAS capabilities to the table to further benefit  operators' revenues across VAS services.